Will Athletics Return to Grace in 2021?
After a long hiatus for student-athletes and tireless work by the athletics department, sports at Grace may finally be returning.
Last community week, Associate Director of Athletics Timothy Quinn assembled the Senior Student-Athlete Advisory Committee to consult with team captains about the possibility of sports returning in early 2021. Mr. Quinn introduced us to the tentative plan of fitting fall, winter, and spring sports all into the second semester, and mentioned the possibility of changes to those plans if a vaccine becomes safe and available to students. As of now, most sports will return in an intramural format, meaning there will not be games against other schools. While certain sports, such as tennis, are easier to play while socially distanced, the athletics department feels it is better to have a universal plan rather than making decisions on a sport-by-sport basis. Even with the excitement that comes with this announcement, the athletics department has stressed the importance of keeping all students at Grace safe, and in order to achieve that goal, they feel it is best to avoid competition with others. 
Although plans are unforeseeable at this time, concrete steps were made as a result of the meeting. Not only was a lot accomplished in terms of bringing our beloved teams back, but other things have returned as well. The 4th-floor gym is now open for students on a limited basis during lunch. On top of this, Quinn sent out a form last week offering sign-ups for a winter sports season. Each sport's plans are contingent on the amount of participation that they receive. According to an email sent by the Athletics Department to the student body, winter sports will start on January 19 and run for 6 weeks followed by consecutive six-week seasons of "fall" and spring sports.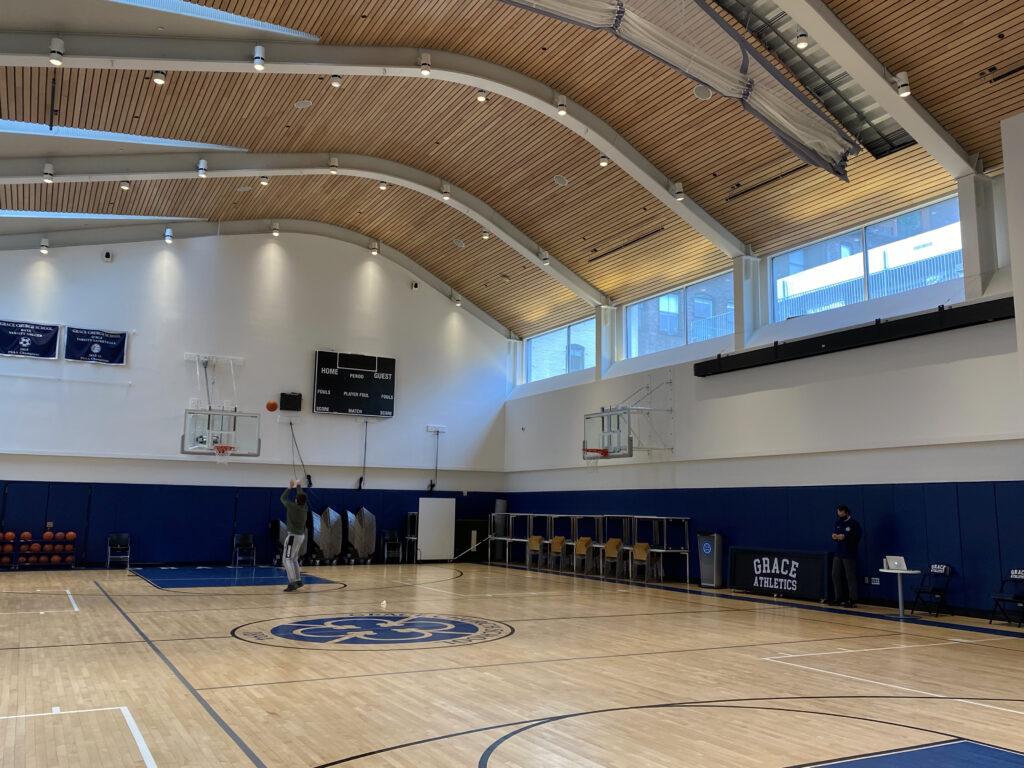 While plans are always subject to change during these times, it is certainly impressive to see how Mr. Quinn and the rest of the athletics department have worked to create opportunities for student-athletes who have been deprived of competition for the last nine months.