Valuing Our Student Ambassadors
You saw them when you first toured and you will see them again and again when you're walking through the school halls. Student Ambassadors are a critical and essential, though sometimes overlooked, component of the Grace community. While faculty personnel such as Ms. Campbell, Head of Admissions, and the newly appointed Admissions Associate, Ms. Ahmed, undeniably do their part in bringing in new students, their work at showing off the school to prospective students is instrumentally helped by the Student Ambassadors. As a Student Ambassador, one is entrusted in "Leading tours and being buddies for 8th-grade families," said Dana Foote, Student & Family Coordinator and Admissions Associate. "They have to work the welcome events and work at the Parents of Accepted Students Evening in March, the Ice-Cream Welcome Party in May, and then be buddies for revisit days throughout the year. Student Ambassadors also have to work at open houses and assemble admissions packets." Ms. Foote went on to say how "All Student Ambassadors take public speaking classes as well as work the panels in Open Houses, so they can offer their wisdom to the touring parents." The Student Ambassador team consists of Senior Leaders Tess DiMenna, Sam Murphy, and Lydia Riess, as well as Junior Leaders James Danziger, Brody Pontarelli, Mason Rudnick, Sahana Sridhar, and Haley Wilkins. 
The value and worth of Student Ambassadors appear to be underrated by the larger Grace community, who don't realize how much work goes into their job. Ms. Ahmed said, "They are super important to the school because they demonstrate leadership and are a really great resource. They know the school best and participate in sports and activities. They are the best people for touring students to speak with when they come by Grace." Student Ambassadors are a necessity for the Grace community. Any and all students who tour and attend Grace always have some interaction with a Student Ambassador. Dana later said, "I hope the Student Ambassadors know how valued they are by the admissions group. We are tremendously grateful for all that they do and it pains me to think that they might think they are undervalued. Everyone, the parents, the kids, the admissions, loves them." 
When speaking with Student Ambassador Leaders Mason Rudnick '21 and Brody Pontarelli '21, they discussed what sort of things made them interested in joining the Student Ambassadors. "I participate in Student Ambassadors because it allows me to meet new people, educate applicants on our school, and be as helpful as possible in such a stressful process," said Mason. She went on to add that, "I was inspired to take part in this club because I love public speaking and being an expert on a topic." Brody discussed how by being a Student Ambassador, he can, "help families figure out whether or not this is the school for them," and followed by saying, "Student Ambassadors really want the applying students to have the best experience possible at Grace."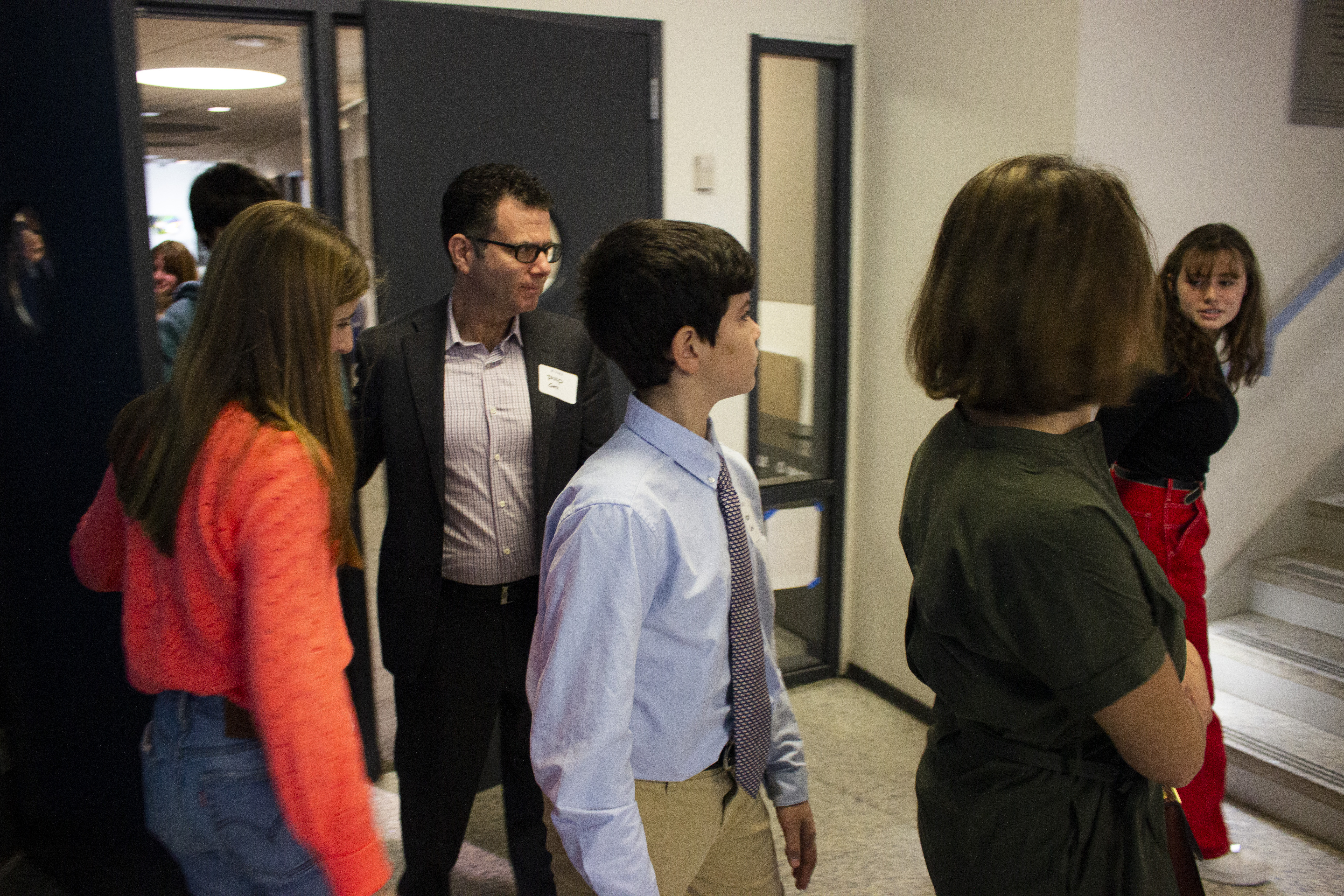 All Student Ambassadors represent the Grace community and school spirit which helps set the tone for incoming families, a tone that could easily be considered one of the most important aspects in choosing whether to pursue applying to Grace. By affecting who winds up feeling connected to the school and who therefore decides to attend, if accepted, Student Ambassadors have an impact on who will make up the future grades. That makes them a crucial component of our school. In an interview with Ms. Campbell, she spoke about the value of our Student Ambassadors, saying, "They are the student voice behind the student experience that an applicant may have if they were to come to Grace Church School." We are lucky to have such a student body whose interests, and activities, are represented through Grace. Student Ambassadors are a necessity to the Grace community and without them, the school would be nowhere near where it is today. 
Photo Credit: Nick Russell '21