The Musical You've All Been Waiting For: As You Like It
"As You Like It," an enchanting Shakespearean play, was recently performed by Grace's very own High School Theatre Company.  This highly anticipated musical was chock-full of witty lines, unique songs and highly amusing dance, all performed in the Sheen Center, an off campus theatrical venue. Comprised of students and teachers across all four divisions of the school, this whirlwind of a show was all inclusive when it came to their cast. Each member had a unforgettable and crucial role; everyone shared the spotlight. This particular kind of all inclusive show has never been attempted before by Grace. Taking after the Public Theatre, "As You Like It," was a community event; teachers, students and parents, from every division of the school, had leading roles in the show. Cast and crew combined, fifty seven Grace actors' and actresses' joined together to bring the audience this very special performance.
The musical was directed by Ms Jacob, theater teacher, and music directed by Mr. Leonard, music and theater teacher, who spent months preparing and perfecting the show. "I think for me the most important takeaway was the feeling of unity between the cast and crew," said Ms. Jacob. "Theatre naturally brings diverse people together whether it's in the cast or the audience; everyone is experiencing something together. This play in particular has material that has been developed for a community of diverse people and the play, itself, represents the unification between them," she stated after the final showing of the show. The all inclusive cast, cohesively carried the performance along, harmoniously drawing in its audience with every new scene.
The stars of this year's spring musical were Petra Hinds 20' and James Mahady 18'. Naturally taking on the roles of Rosalind and Orlando, the actors moved the audience with their effortlessly convincing and professional acting, "I have always loved acting. I saw 'As You Like It' back in August, so when the school announced it as the spring musical, I immediately wanted a leading role," Petra Hinds, an involved member of the theater department, commented.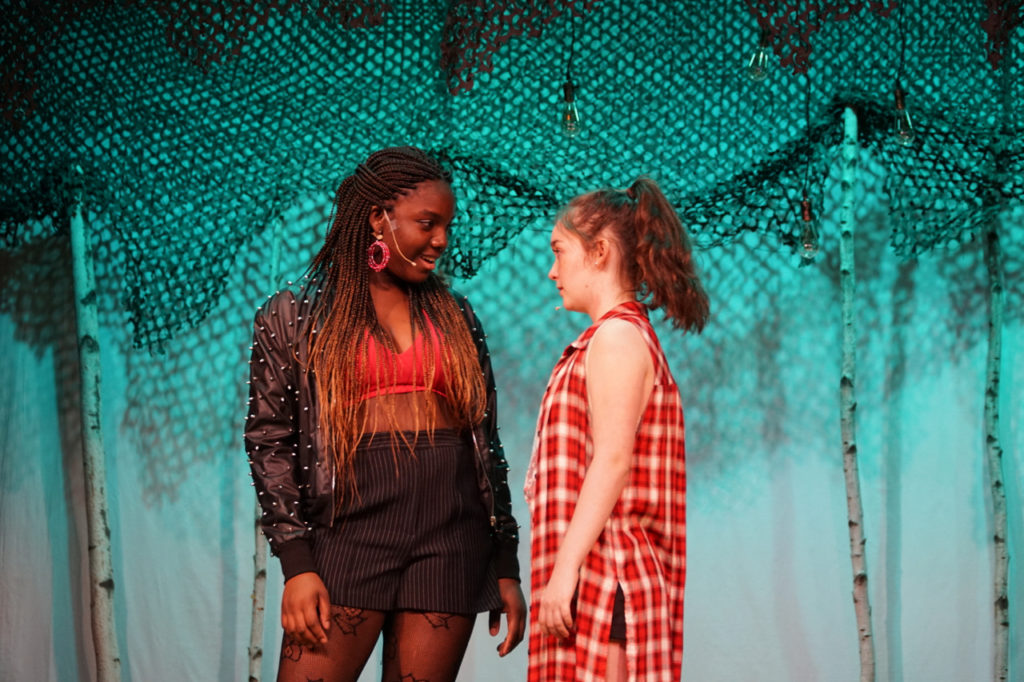 Among the performers was Grace James, a junior and first time theatre performer, who amazed her peers through her singing and dancing as she portrayed Silvia, who was obsessed with proving her affection for the love of her life. "I grew up seeing a lot of musicals and as I got older I realized that I had never actually been apart of one. That's what ultimately made me want to be in the performance. In the beginning, I was really scared to audition for the musical. I was afraid of the possibility of judgement from my classmates, but I quickly realized that the musical was something that I wanted to try and that I shouldn't let my brewing fears stop me from trying what I love," Grace recalled.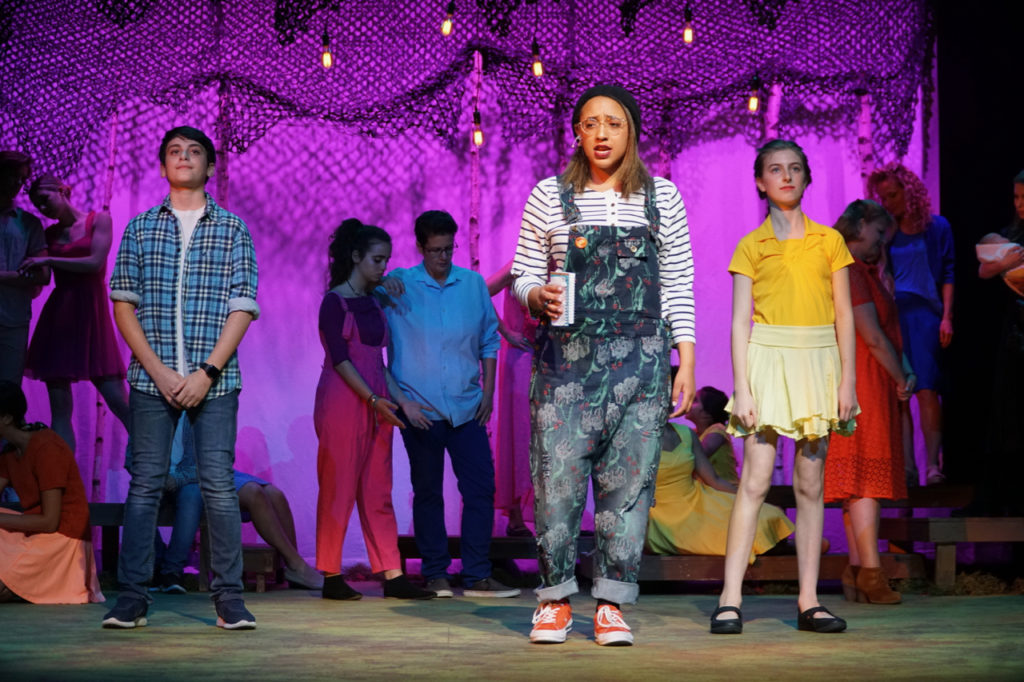 "As You Like It," was also the performance finale for Grace Seniors. Penelope Hinds 18', played the role of Jaques, a pessimistic, but compassionate character whose role could be established as non official narrator. "I've always loved doing theatre, so it was kind of a no brainer to be apart of this year's musical. I've been involved in almost every GCS show since I came as a freshman. I think the musical went really, really well, and I'm super proud of all of the work we did. There was so much love and energy on stage every night, and it made it a really wonderful last show for me," Penelope shared.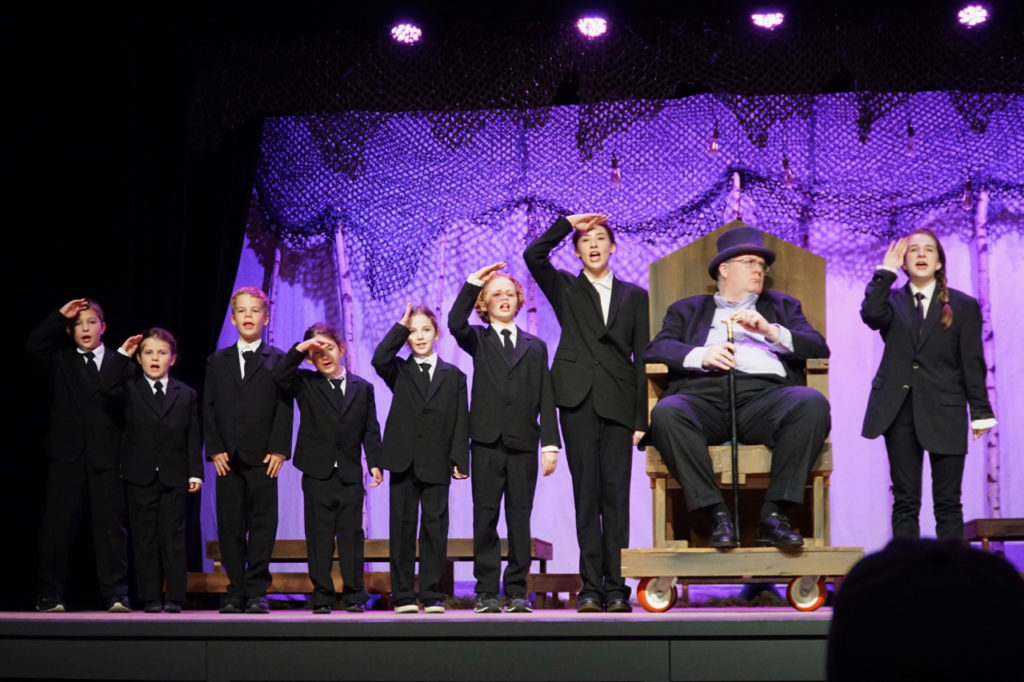 The entirety of the cast cohesively preformed and enchanted its viewers with its inviting and entertaining songs; covering an array of topics from the confessing of ones love to the bountiful greenwood tree in Arden. The setting of "As You Like It," Arden, is somewhat fanciful; its utopian community highlights the necessity of virtue and poise in all its citizens as well as represents an all encompassing society. The musical went above and beyond to show assemblance in its musical numbers and lines, which attributes to the committed and diligent cast and crew.  The performance highlights the acceptance of all kinds of affection. Relatively early in the performance, Rosalind and Orlando find themselves falling in love with each other. Their fondness is quickly thwarted by Duke Senior, played by Mr. McDonald, History and Technology Teacher, whose tyrannical ways differ from that of Arden. Several other characters find difficulty in correctly expressing their love, which is a common theme throughout the musical.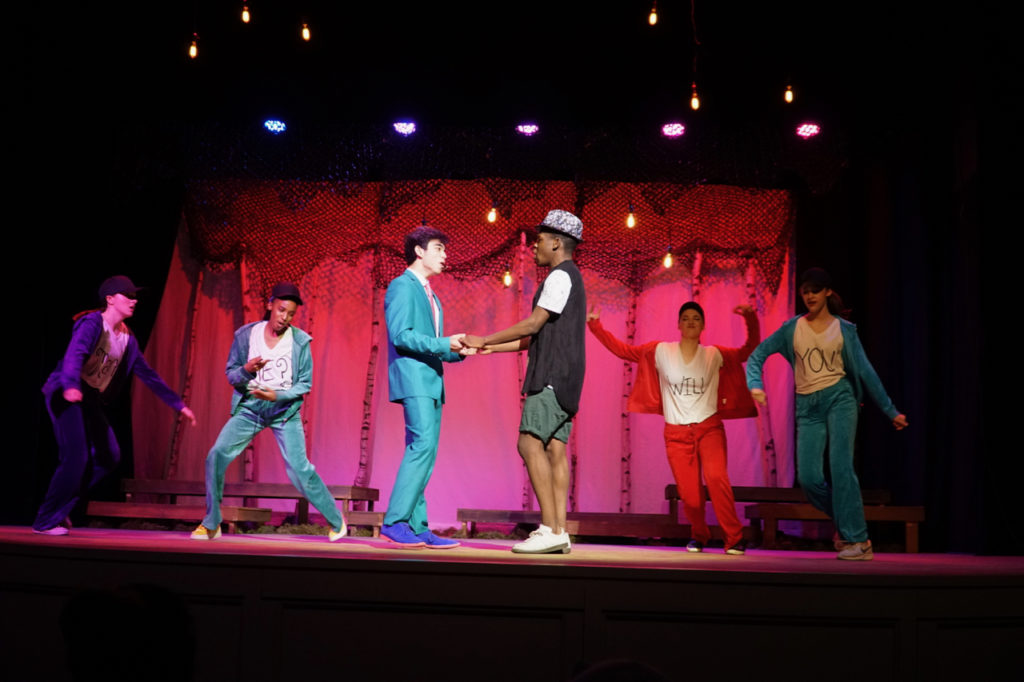 "As You Like It" is the kind of musical one would wish to see over and over again. Its electrifying and captivating effect leaves the audience only wishing it never would end. The bright clothing and bellowing voices are only complimented by the visually commited cast and crew. No performance is successful without the motivation and desire from the performers, and the "As You Like It" actors and actresses had exactly that. Words can only hope to do justice to the brilliantly directed, casted and choreographed musical, which left every viewer completely bedazzled and breathtaken.