The Erasure of Latinx & Hispanic Heritage
Media provided from Alice Donovan Rouse, via Unsplash.
Hispanic Heritage Month runs from September 15th through October 15th each year. According to the National Hispanic Heritage Month website, this month is meant to celebrate "the histories, cultures, and contributions of American citizens whose ancestors came from Spain, Mexico, the Caribbean, and Central and South America." In its original iteration in 1968, Hispanic Heritage Month was not a month, but rather a week under President Lyndon B. Johnson, and twenty years later under President Ronald Reagan, our recognition was expanded to this 30-day window we experience today. In 2017, there were roughly 10.5 million undocumented immigrants in the United States, and over half of these 10.5 million undocumented immigrants are Latinx. They are workers and they are taxpayers, yet in these fleeting 30 days of heritage celebration, the government-sponsored Hispanic Heritage Month website clearly delineates that this month is meant to celebrate the contributions of only American citizens. This erasure is not by accident, it is intentional and by design.
When I was thinking through what to say during the Latinx/Hispanic Heritage Month chapel many weeks ago I was at a loss for words. These past almost two years living under the specter of a pandemic has been incredibly tough, and as I mentioned last year during my chapel speech, the pandemic has impacted Black and Latinx communities disproportionately because of historical inequities. Although I can only speak for myself, I'm sure I'm not the only one who feels disconnected and unmoored, as if the ground is constantly shifting underneath my feet and that the future and planning for it feels incredibly presumptuous in light of all of the uncertainty we've been living through. I wanted to present tidy, comforting remarks that neatly described Hispanic/Latinx Heritage Month, but nothing was coming to mind. Grappling with identity development and how people perceive that identity in a predominantly white space is messy. Being the "other" inherently defies the order and tidiness that a white dominant culture demands of it. I reflected on my own experience these past 4 ½ years at Grace, and the ways in which my identity and experience have been silenced and erased in efforts to have me assimilate to the dominant culture here. When I interviewed for my position I was told that I had the same pedigree as my predecessor. Pedigree. A term I had really only heard consistently while watching The Westminster Kennel Club Dog Show describe the ancestry of toy poodles. My predecessor and I shared similar racial backgrounds and we attended the same postsecondary institutions, but that's where the similarities began and ended. In that moment, my identity, my experiences, and the interests that made me unique were rendered invisible, and I knew then that remaining authentic to who I was while I remained at Grace would be a Sisyphean task.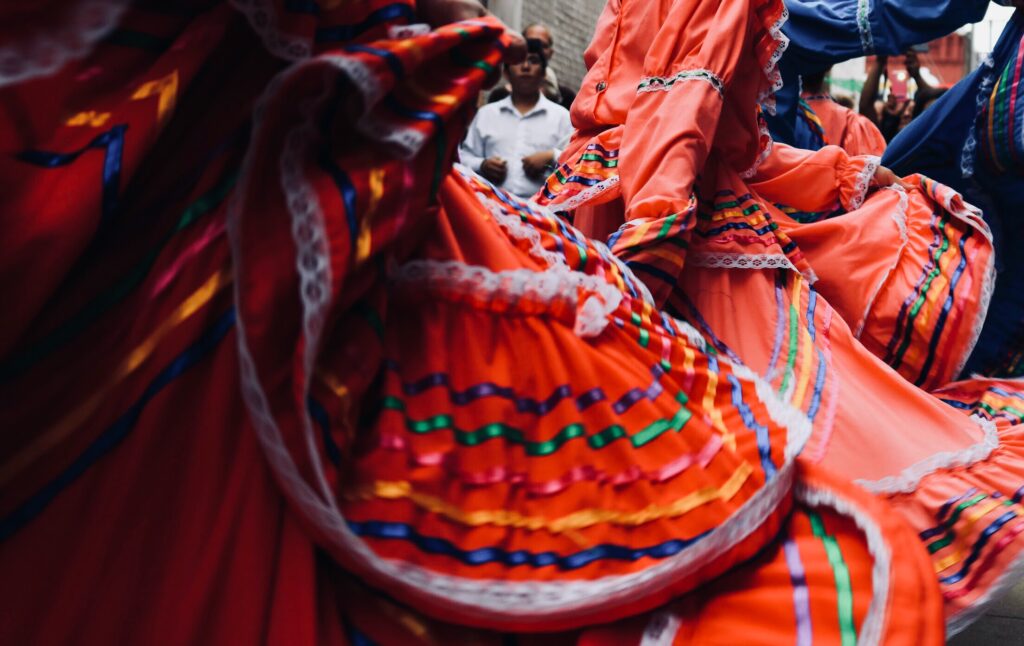 Media provided from Sydney Rae, via Unsplash.
Most recently, I sat in a meeting in which I was told that I needed to adapt to the culture of where I worked and I briefly sat in silence while I pondered those words. What did that mean? I was and am grateful for all I have learned and experienced professionally at Grace, but did adapting to the culture mean erasing the parts of myself that I hold dear? Did adapting to the culture mean remaining silent regarding the ways in which the institution harms me and others like me? Did adapting to the culture mean holding on to a tradition and past that has historically marginalized me? The project of white supremacy has bought us westward expansion and industrialization at great cost. It has taken away lands, cultural practices, and ancestral legacies, and it expects those of us on the margins to be happy with these crumbs of sophistication and civilization as if we didn't have those things in the first place. I refuse to adapt to a school culture that puts me in the precarious position of enabling or perpetuating those historical legacies. I don't have tidy answers to any of these questions- sociologists, historians, and renowned intellectuals have debated these same questions for centuries, but I leave you all with the words of Mexican author Valeria Luiselli. In her book, The Story of My Teeth, she writes, "Demented is the man who is always clenching his teeth on that solid, immutable block of stone that is the past."