Success At Grace's First Cheer Competition
The Grace Cheer team came in second place in their division at their first competition on January 12th. Not only was this the first time the Grace team competed in a cheer competition, but they are the first Manhattan Independent school to participate in a cheer competition. The team traveled to New Jersey where they competed against many established teams from the Tri-state area. This experience brought members of the team together, however, they expressed concern that cheer at Grace is not taken as seriously as they would like it to be. The cheer team is an essential aspect of school spirit at Grace, and members of the team had very enthusiastic responses to their first competition.
Jordan Boudreau '22 expressed that the competition was "such a fun experience, however, the week before was extremely stressful because we had to cram everything in at the last minute…we learned our entire routine in one week". The freshmen on the team agree that "the week before was rough, but it was a good team bonding experience." Despite the stressful week of practice leading up to the competition, the team had a great time and felt like an opportunity that allowed them to grow as a team and improve. Jane Arons '21 shared that the cheer team, "did not anticipate how many other teams would be competing at the competition… we were very fortunate to come in second place in our division because the majority of the teams competing had much more experience than us."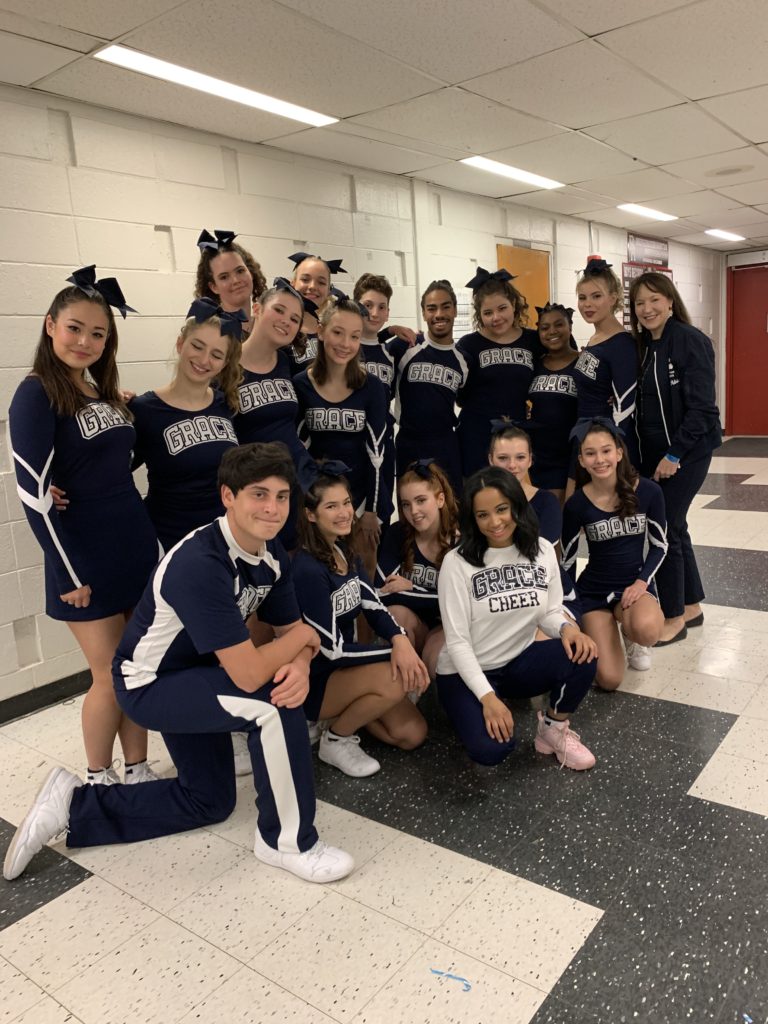 Overall, the cheer competition was a success and a turning point for the Grace Cheer team. This was the first time that the entire team brought school spirit outside the confines of the building, and hopefully, their success will allow them to compete in more competitions in the future.