Stabbing Outside of Grace: What We Know
It seemed like yet another normal Thursday afternoon at Grace until the sirens started blaring. As students made their way downstairs for dismissal, everyone was greeted with a surprise.
There were multiple police cars and ambulances outside of the building, which put everyone in disbelief. Immediately, as teenagers do, everyone gathered by the windows in the lobby to try to get an idea of what was going on and began asking questions to faculty to find out what had happened. They weren't saying much about the situation, but they did everything in their power to make sure students left the building using the doors at 50 Cooper Square, an exit further up the block, to avoid contact with what was now a crime scene.
In a statement released a little over an hour after the event took place, Head of School, Mr. Davison said that "there was a fight out on the plaza in front of the high school campus between two teenagers who do not attend Grace." He continued to say that, "one of the individuals drew a knife, which resulted in injuries to both people. They were both taken to the hospital but are expected to fully recover."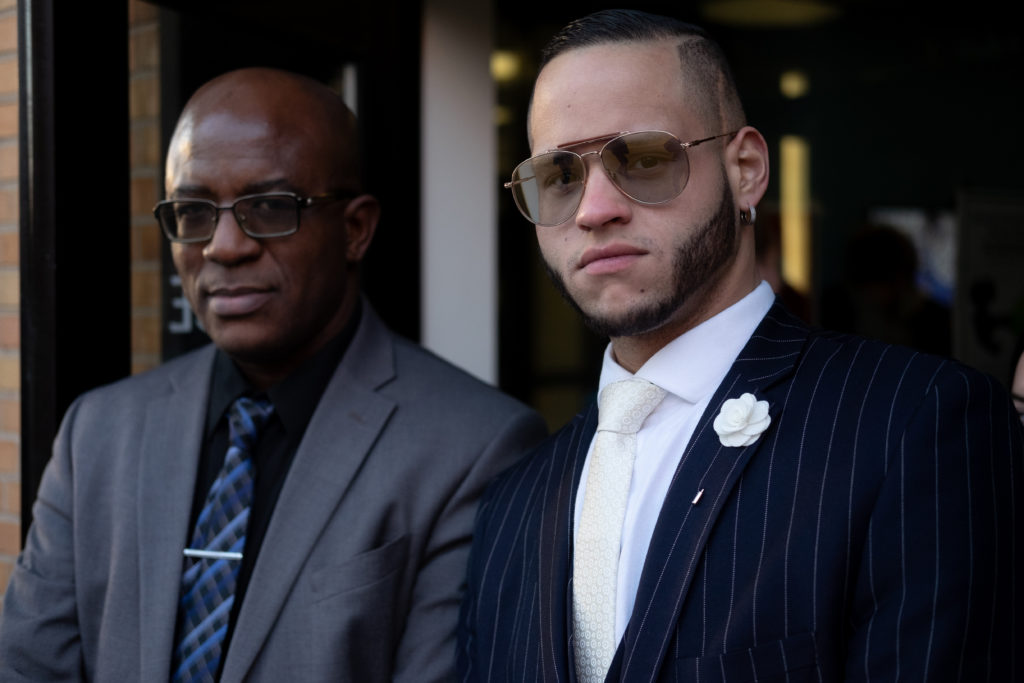 Although this did not involve anyone from Grace, this was still a difficult sight for many students, some of whom saw a man with a bloody back being taken into an ambulance. "I could see a guy walking towards the ambulance with blood all over his shirt and a bunch of police cars around him," James Danzinger '21 said, "this was a little bit scary, but overall, José and Daron had it very much under control." Clearly, students were caught off guard and shaken up from the events, but luckily, Grace's security was able to step in and make sure the situation did not escalate.
With a few days to process the events that took place, security guards Daron and José were able to address what went on. "Basically, five teenagers were fighting. Two got stabbed and were taken to the hospital by the FDNY," Daron said, "Upon further checks, it was revealed that this was an ongoing feud between these students and it was over a female student, who was uninvolved in the fight. This had nothing to do with Grace and none of the students involved were from Grace." When asked about their involvement in the situation, José said that he and Daron "went outside when the situation was already done." He continued, saying "Daron was trying his best to mediate the situation, but when they had that second fight, it's not really our kids, so it's not really our responsibility, but I did speak to the officer, and I was able to get the video footage for them so they could find those two kids."
Mr. Davison made sure to ease the worries of concerned students and parents by saying, "we have been assured by the officers on the scene that this was an isolated incident." While this was definitely tough to witness, the Grace community appreciates the work that both José and Daron did in making sure our building remained safe and acknowledges the fact that everyone was able to come together and move forward after this challenging event that took place on our doorstep.