REVIEW — Aquaman: A Breathtaking Underwater Odyssey
What happens when you mix "Pirates Of The Caribbean," and "Raiders Of The Lost Ark"? The answer is "Aquaman" (2018). From writer/director James Wan, creator of "The Conjuring" (2013) and "Saw" (2004); additional writers David Leslie Johnson-McGoldrick and Will Beall; producers Rob Cowan and Peter Safran; and distributed by Warner Bros. Pictures comes "Aquaman" (2018), the sixth installment in the latest cinematic universe of D.C. Comics film adaptations.
Released in the United States on December 21, 2018, "Aquaman" (2018) tells the story of Arthur Curry (Jason Momoa), also known as Aquaman, who learns that he is the rightful heir to the underwater kingdom of Atlantis. Aided by Mera (Amber Heard), the princess of another underwater kingdom, Xebel, and Nuidis Vulko (Willem Dafoe), a friend of Arthur's mother, Atlanna (Nicole Kidman), Aquaman must step forward to lead his people and be a hero to the world. However, in order to become such a hero and King, Arthur must first locate the legendary trident of King Atlan (Graham McTavish) and defeat the current ruler of Atlantis, Aquaman's half brother, Orm (Patrick Wilson) — a man hellbent on invading and exterminating all life on land as punishment for the copious amounts of oceanic pollution that it has wrought.  
Thanks to director James Wan, who paid careful attention to every detail and subtlety of the story and turned them into a cinematic thrill, "Aquaman" (2018) is one of the most enjoyable D.C. Comics films since "The Dark Knight" (2008). Wan's magnificent direction and vision for the film are bolstered by unbelievable visuals and jaw-dropping action. Each set-piece is choreographed and shot smoothly, in part due to the one-take cinematography that seems to always take place in the combat scenes. While "Aquaman" (2018) clearly takes from past adventure films, the creatives behind the film manage to create something original, crazy-weird and fresh. That "freshness" to the film is in part due to James Wan understanding what "Aquaman" (2018) is: a weird, over the top, action-packed blockbuster. This embracing of Aquaman's absurdity, from the ability to control sea-life to being the king of a secret underwater utopia, makes "Aquaman" (2018) all the more enjoyable.
To my surprise, lead Jason Momoa delivers a great performance. In his previous roles, Momoa has delivered somewhat weak results, always just being a brute force, as was the case in "Game Of Thrones" and the 2011 remake of "Conan The Barbarian." Luckily, this time, Momoa's contagious charisma and immense physical presence help "Aquaman" (2018) be a film worth seeing. Amber Heard, who plays Mera, is, like Jason Momoa, not known for being a particularly great actress, but manages to give a good performance. The supporting cast are all excellent, especially Patrick Wilson as the villainous King Orm.
"Aquaman" (2018) is not without its faults. While the story works, the script has a lot of flaws; the dialogue is somewhat weird and unrealistic at times and seems to be spoken just to help the audience know what's going on. Also, there are moments where the visual effects, which are fantastic for the majority of the film, are rather poor, including numerous shots where the green screen is noticeable. My final gripe is with the soundtrack, a fault which I blame on James Wan, who chose a mix of original songs, composed by Rupert Gregson-Williams, and juxtaposed them with modern versions of 80s music. It's a jarring mix. Some might enjoy the nostalgia, but the songs themselves do not flow with the tone of "Aquaman" (2018).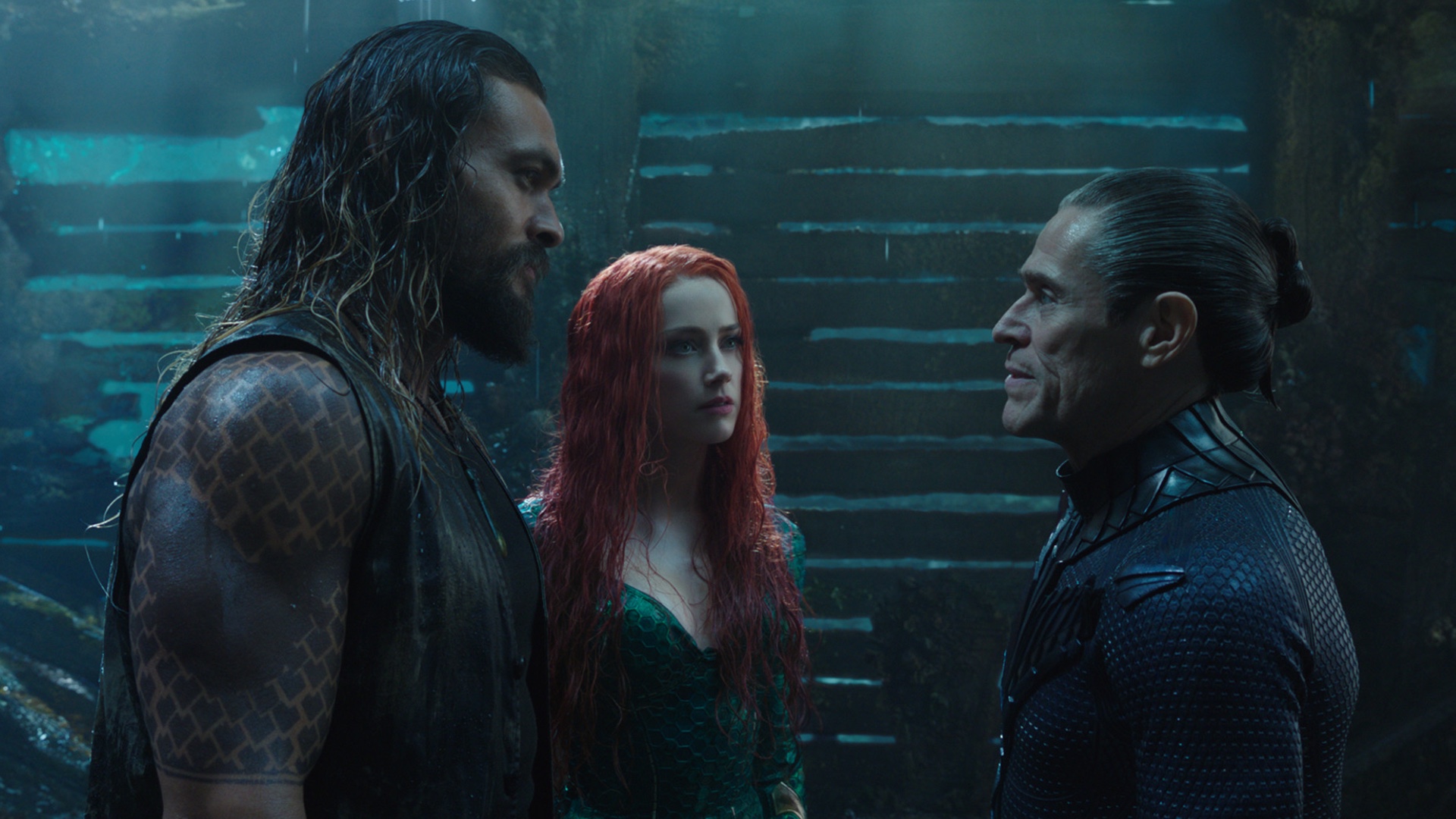 As of January 9, 2019, "Aquaman" (2018) has grossed just South of $1 billion dollars worldwide, 27.8% from the domestic ticket sales and 72.2% from foreign markets. "Aquaman" (2018) has become the highest grossing D.C. Comics film since 2012's "The Dark Knight Rises," which made $1.085 billion worldwide. James Wan's blockbuster is likely to come close to that figure, based on the strong viewer demand it is experiencing worldwide. Critics have been mixed in regards to "Aquaman" (2018). Industry reviewer, Cinemascore gave the film an "A-" and Rotten Tomatoes' "Audience Score" rounded out at 80% and its "Critics Score" was 65%. Even if opinions on the film have been mixed, "Aquaman" (2018) is without a doubt a massive commercial success for Warner Bros. Pictures.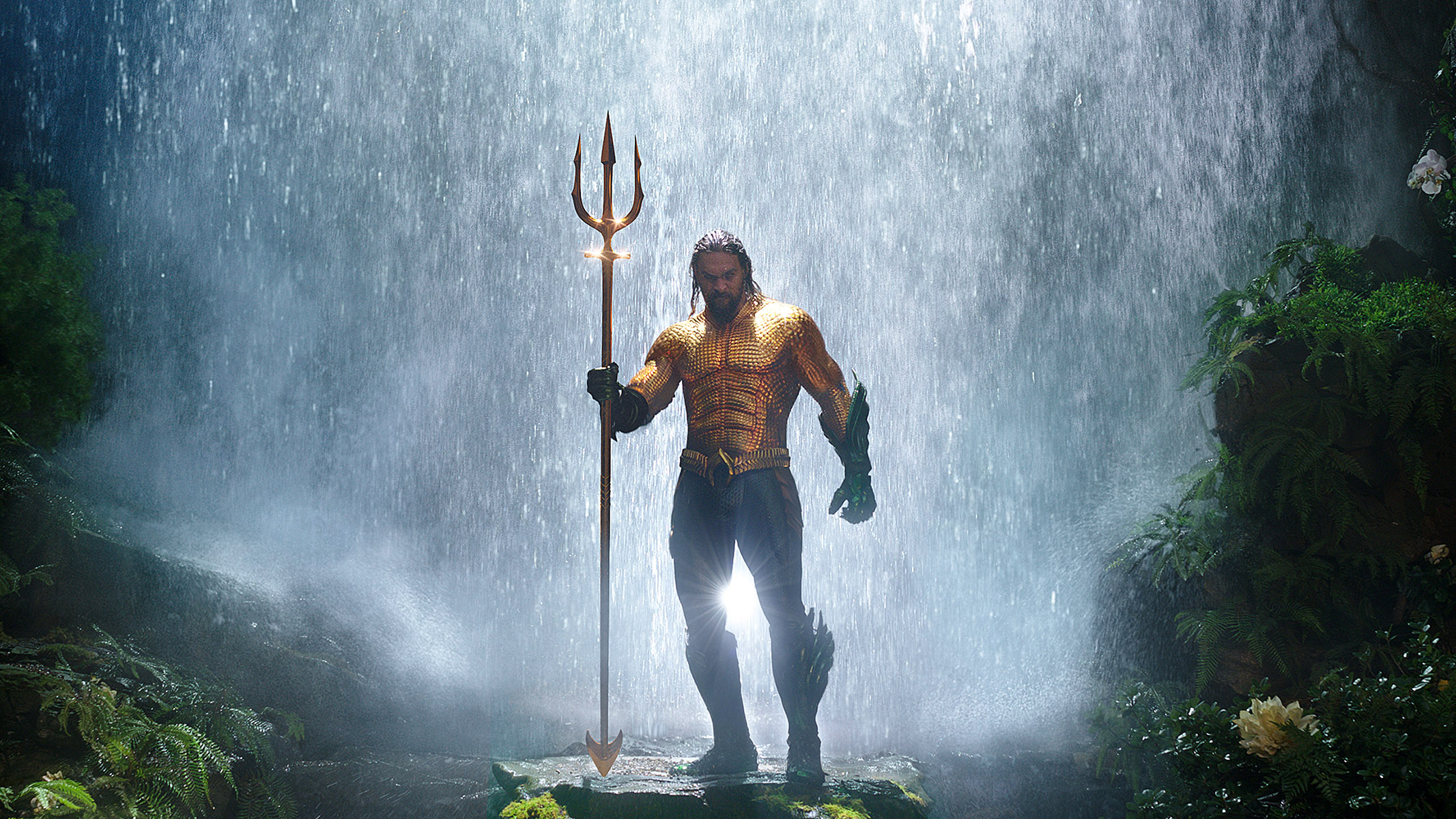 While flawed, "Aquaman" (2018) is still an enjoyable and great watch for anyone and everyone. I rate the film at 71%. 2018 will be remembered as a year for enjoyable, but also high quality, comic book film adaptations, such as "Black Panther," "Avengers: Infinity War," "Spider-Man: Into The Spider-Verse," and additionally, "Aquaman."