Post-War and Modern Europe Class Takes the EU Delegation
On Wednesday, May 29th, Mr. Klebnikov's, Post-War Modern Europe class had the pleasure of visiting the European Union Delegation in Midtown Manhattan. After a long semester of reading Tony Judt's Post-War and Modern Europe, the 11th and 12th-grade students have become extremely familiar with not only World War II but the events and systems set in place post-war. In this past quarter, students have also been working on individual papers about a desired topic relating to the EU.
The students had the pleasure of sitting down with Gerton van den Akker, who is the chief of staff of Press and Information of the NYC EU Delegation. The students were eager to hear Mr. Akker's thoughts on the recent EU elections and Brexit, of course.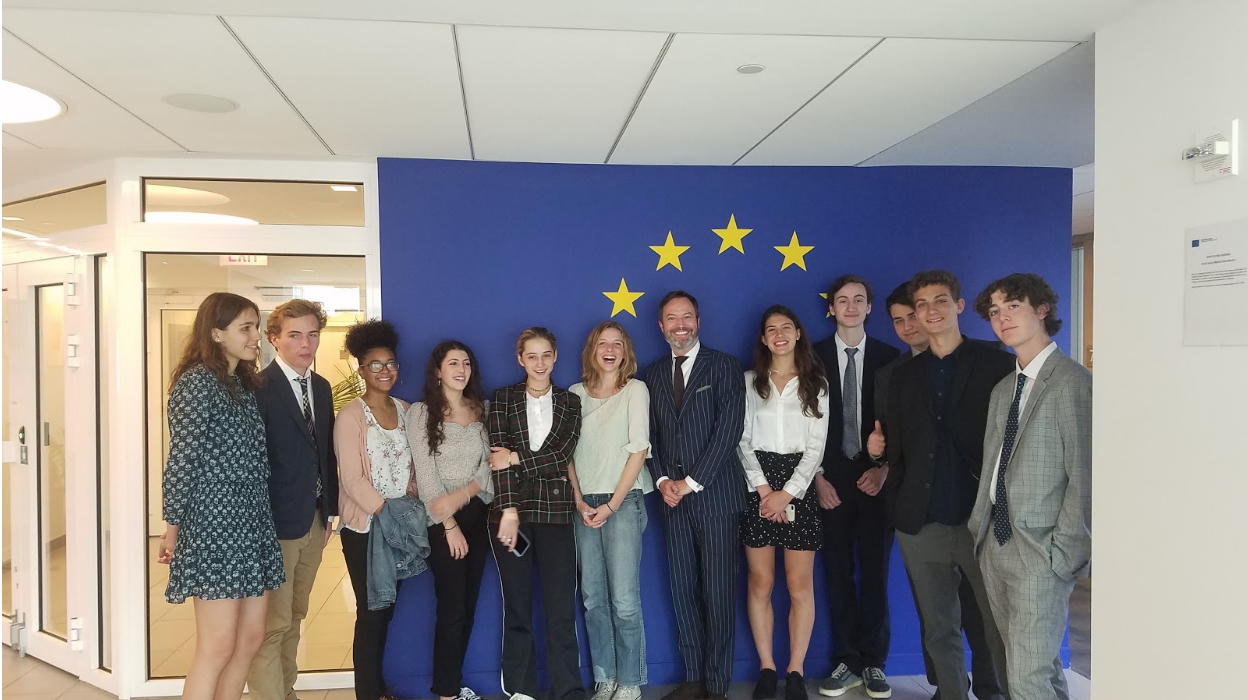 Brett Borthwick, a junior in the class, said this about the visit: "I found the visit very informative, and I was able to ask Mr. Akker many questions. It was clear that at some points, some of my questions left him on his toes, as we debated a few ideas."
After an informative hour and a half Q&A, the students acquired interesting EU opinions on the elections, Brexit, the fate of NATO, Trump, and lots more. Mr. Akker kept a very centered opinion on many topics as he is speaking for the EU, and did not want to involve his own thoughts. He held a very modest view on President Trump and believed that the EU elections were more or less a success.
This rare chance to sit down with an EU representative which could not have been done without the effort of Mr. Klebnikov and the students were extremely thankful for the experience.