La Palapa: A Grace Institution
The blinking red hand gives out it's final warning before transforming into a white man on the corner of Second Ave. and St. Marks Place, but the once energetic, bustling neighborhood overflowing with pizzerias and wacky sunglasses shops remains frozen. Outdoor dining tents have been pitched, metal chairs unfolded, and lights have been strung, but the various restaurants dotting the streets have been hard-pressed to draw guests even with the promise of a free helping of hand sanitizer. A few blocks down, a squat, white building stands apart from the red brick townhouses that dwarf it; bold, red letters printed in all caps proudly announce the restaurant from half a block away: "La Palapa, Cocina Mexicana."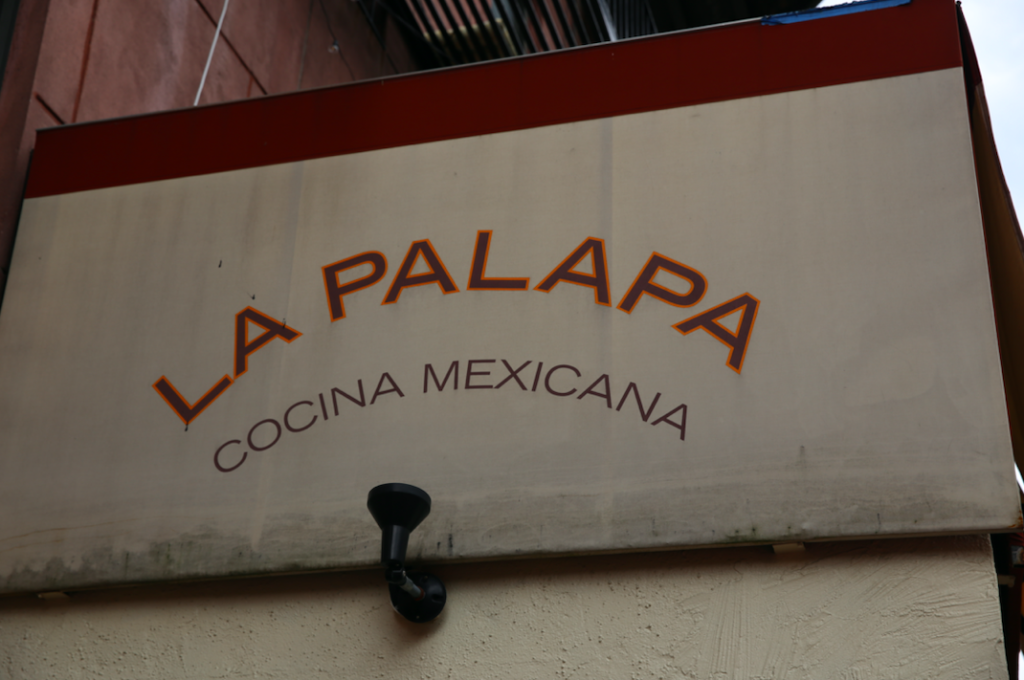 A host of all sorts of pre-COVID-19 events such as athletic team dinners, Spanish class lunches, and Grace alum nights, the Grace student is no stranger to the Grace-family-owned Mexican restaurant. When I arrived, a masked Ms. Sibley, the owner, welcomed me in. She wore a tight black scoop-neck sweater and charcoal-gray cigarette pants, her straight blonde hair was gathered into a messy bun and two masks obscured the lower half of her face.
She led me right into the homely eatery as she lamented that a pipe had burst earlier that morning, shutting the restaurant down for the rest of the day. "Since March, the restaurant has gone through many changes. In some ways, as it has been over two hundred days since the quarantine started, I feel like I've opened two hundred restaurants. It is different every day," she laughed.
The restaurant still closely resembles the La Palapa we all know and love: the blended brick and dark green tile floor and the colorful flags adorning the ceiling remain untouched. "We are trying to stay true to the concept and design we have always had as people are looking for as normal an experience as possible," Ms. Sibley remarked. But, of course, there are clear signs of COVID-19 precepts: two boxes of rubber gloves reside at the entrance of the restaurant, hand-painted partitions lie folded up in the left-hand corner, and disinfectant wipes and a liter-sized bottle of hand sanitizer sit casually next to the straws at the bar.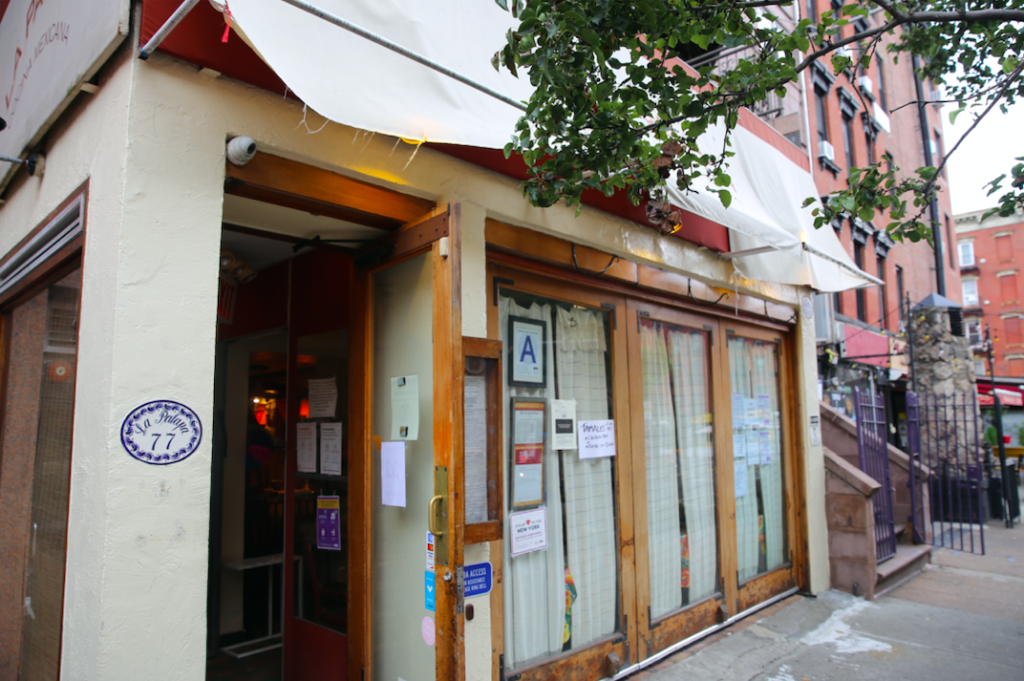 The restaurant underwent a complete rethinking in the early stages of COVID-19 as Ms. Sibley and her team thought about ways to maximize the number of customers they could serve while also ensuring that both guests and the staff remained safe. "It was very strange to use a space that is for guests as a workspace," Ms. Sibley reflected, "It had a taboo feeling about it at first." A particularly practical debut are the new plastic, flowery, Mexican tablecloths which are, of course, meant to promote the cheery atmosphere, but are also easily and quickly disinfected with bleach after each use. 
Like all other restaurants in New York City complying with COVID-19 reopening regulations, La Palapa is open at 25% capacity. To increase the number of people she can host, she has reinvented the outside space at her disposal. She purchased extra ventilators and air purifiers and added "large tents on the sidewalk for outdoor dining. We took the roof off our greenhouse in the back and turned it back into a rear yard with a lot of air movement." 
For Ms. Sibley, who was born and raised in Mexico City and moved to Manhattan for college, opening La Palapa twenty years ago meant sharing dishes and memories of her childhood, "putting [her] two halves back together." In this trying time, she is especially grateful for "the support of Grace and the families of Grace Church School" and the familiar faces that have demonstrated unwavering support since the pandemic began. With this same support from the Grace community, La Palapa was also able to prepare hot meals for the front-line hospital and healthcare workers during the height of the pandemic. 
The core of this place, with its many vibrant flags and charming tile, has not been altered by the pandemic. There are no visitors, or staff members, no music or the clattering of pots and pans, yet there is still an air of determination, of a soul that is still intact and filled with memories of good food and company that has not been and could never be stamped out by the virus. La Palapa is back in business, and that means a piece of the Grace spirit and community is too.