Is Social Justice an Essential Part of the High School Curriculum?
Integrating social justice into the high school curricula has grown in popularity over the past few years, especially within independent New York City schools where awareness of current events has become an increasingly important topic. From assemblies celebrating diversity to attempts within the admissions department to diversify the student body, growing up in a private school nowadays means that the words "diversity" and "inclusivity" are employed regularly. However, these recent campaigns require us to ask ourselves why we teach social justice, and how can we facilitate these conversations more productively?
To answer these questions, I first had to answer another: what does diversity look like in a progressive independent school in New York City? As such, I began to think about how I have witnessed and experienced diversity and inclusion work throughout my time at Grace. I've attended various meetings, assemblies, and groups that were called together in the name of promoting a diverse, safe space for everyone. Racial affinity groups, sexuality alliance spaces, assemblies, and meetings dedicated to highlighting the struggles and triumphs of those who champion equity are prominent amongst the student body.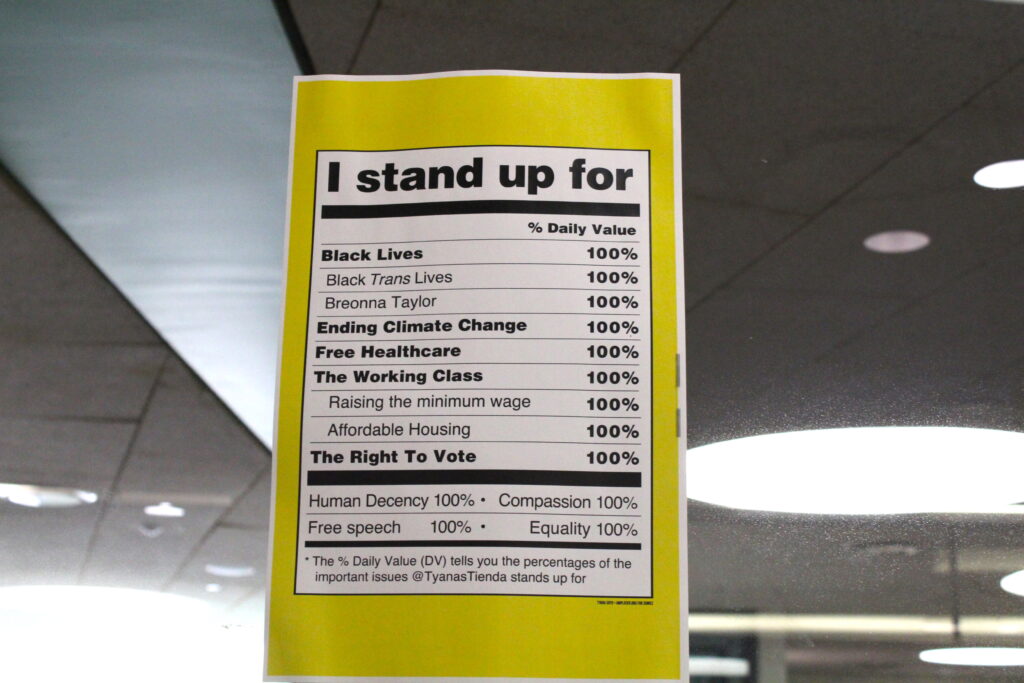 A poster hung up in the High School library. Media provided by Gazette Media Staff.
And yet, despite the efforts of these groups and various other catalysts for change put in place, much social justice, and diversity-related controversies have popped up during my time at Grace. I've witnessed casual instances of implicit discrimination and even larger moments where the institution has failed to uphold their own standards of inclusion, such as a particular incident involving a social media group chat in December of last year where some students from our school made misogynist and homophobic remarks about other members of the community. However, aside from a short Zoom meeting during our 20-minute advisory period, almost nothing was said about this event afterward. While there were consequences for those involved (all offenders had to appear before the Disciplinary Committee), failure to recognize the lasting impact of these violations of our community norms undermines the whole point of calling out bigotry. This, I believe, has sent the wrong message to our community about how we should deal with incidents like this. 
Yes, there are efforts being made to promote diversity and equity. But, to me and many others, occurrences like this have made it feel as if some of these notions and displays — such as the Student Diversity Council Zoom meetings from last year (which a few students found to be condescending and repetitive, especially in the context of many of the other social justice-related meetings we were attending) — were not in a genuine interest for the students but were merely introduced for show.
We, in the Grace community, haven't reached a point yet where all members can truly feel safe and comfortable expressing their various identities. This has been proven within our own community, as we saw with the infamous Mr. Rossi scandal last year and the reports of discrimination from students of color that could have been taken more seriously. Kim Chaloner, the dean of Community Life, alluded to this when she said in an interview that there is "a bit of a lack of communication that students were identifying, but we are working hard to make sure that communication should go smoothly."
However, it's also important to note that, from my perspective as a white male, the steps the school has made so far have made a huge impact in making our community a more accepting and inclusive place. Grace in particular has established clubs meant to celebrate our identifiers and strived to integrate social justice-based ideologies in history and literature classes (e.g. Cultures and Conflict in American History and Histories of Migration and Immigration in the Modern United States). As such, we all ought to think about what more we can do to create a safer, more socially aware community, and take it upon ourselves to apply what we are learning in the classroom to the Grace community and beyond.
Jean-Robert Andre, the dean of Equity and Inclusion, notes that the school's MLK Symposium is a time when he is "always blown away by the level of engagement with the Symposium and how student-driven it is." This seems to suggest that student leadership and ownership is an essential piece in constructing the kind of Grace community we can all envision. Perhaps going even further and incorporating social justice into our day-to-day curriculum, not just in lab day courses, can help students become more open-minded and accepting of others, as well as promote the idea that diversity and civil rights are core, necessary aspects to every learning experience.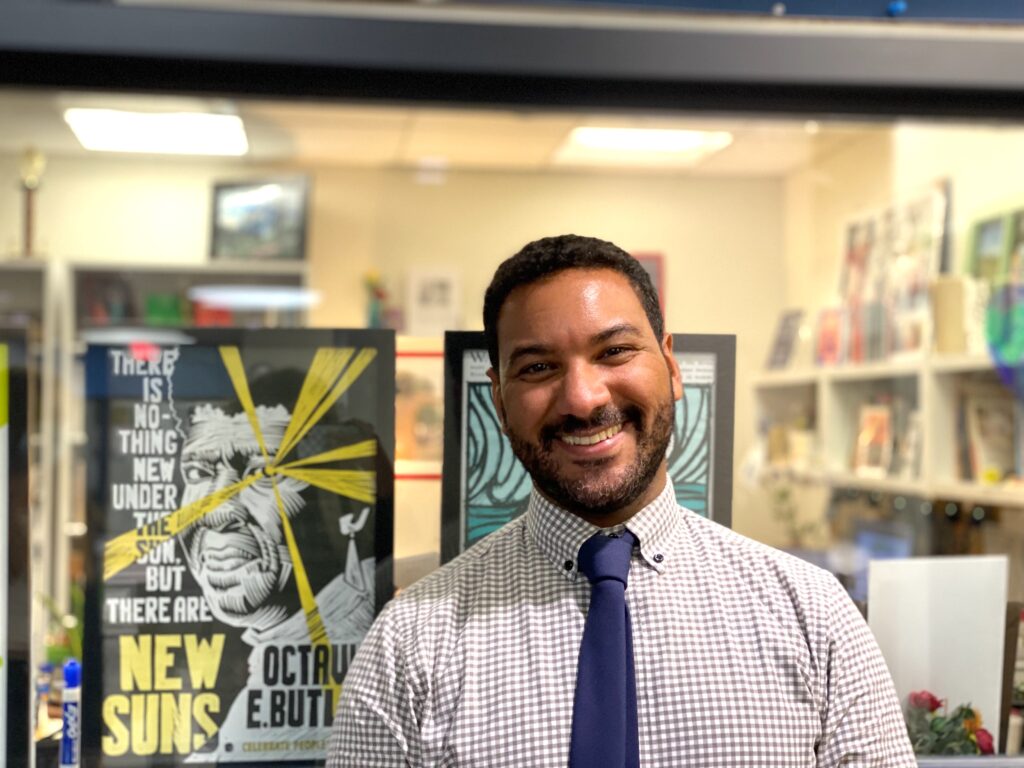 Mr. Jean-Robert Andre. Media provided by Gazette Media Staff.
The ways in which we teach diversity and inclusion at Grace are arguably just as important as the fact that we teach them at all. As such, making diversity a truly integral part of a school curriculum can go a long way in ensuring that everyone in the community can feel safe and included.
Kallan Wood (headline image), the 11th grade dean, literature teacher, and leading force in promoting equity in the high school notes that "equity and inclusion in our community is going to look very different for everyone." This means that promoting a diverse and equitable community is going to be something that will take time and patience. We must ensure that every person feels comfortable and safe along the way. Our diversity education must explore a variety of marginalized groups in an effort to break down the internal prejudices that exist within all of us. This might mean integrating ideas of social justice into the school curriculum through new classes and courses or potentially promoting this idea in a lower-stakes environment. The point still remains that diversity and equity are imperative concepts to understand and develop in a modern school system, and only time will tell whether or not Grace will be able to heed the needs of our community.