Homecoming Week: Still Looking for Spirit
Recently, Grace hosted the second annual Homecoming celebration, yet, an incredibly important part of the event seemed to still be missing in the minds of many students. That key aspect was school spirit. Many students expressed their longing for more spirit and care be put into the week, and some even referenced how there was much more excitement last year. Homecoming week this year was split over two weeks because Fall Long Weekend fell on the Monday and Tuesday before Homecoming. The first themed dress-up days were on the Thursday and Friday before the break, and resumed the following Wednesday, lasting until the end of the week. Nylah Mulzac '22 explained that "last year was better overall because there was spirit and more people participated." Liz Pollock '22 blames the wonky schedule, saying, "because it was split up, no one had the motivation, no one felt excited." However, other students disagreed, believing the event provided enough spirit, and the fault could be found in the students themselves. "I was excited for homecoming," said Jasmeily Almonte '22, who had her own fun dressing up each day of the week, "I'm all about school spirit, I just think people in this school are too lazy to dress up, and they don't have the motivation to actually do it."

Despite the bleak outlook on Spirit Week, there seemed to be a more satisfied outlook on the pep rally. One freshman, Konrad Birgisson, said, "I really liked the pep rally," and that it "showed good school spirit." River Steinbach '22 shared that the event was "epic" after playing in the jazz band. However, Gracie Aronofsky '20 wished the event was "more organized." It seems, however, that the excitement from the pep rally did not carry over into the Homecoming games, to which virtually no students attended. Cora Hume-Fagin '21, who played in the Girls Varsity Soccer game, said that only "five people came to the game," expressing that the turnout "was sort of depressing." A possible reason for this was suggested by Liz, who is also on the team, saying that "no one wants to go to a game on Randall's [Island] in the freezing cold." She also noted that the girls' team got the win, despite the lack of support. Jasmeily was among a group of people who attended the Girls Varsity Volleyball game, which the Griffins won, exclaiming that she was "at the edge of her seat" throughout the entire game. However, Jasmeily and Nylah, who said the game was "really fun," also noticed the lack of student attendance. Lola Jacob '22 said that she did not go to the homecoming games because she "had no information" about them, or what time they were going to take place. The final game of the weekend had the Boys Varsity Soccer team against Friends, where they lost 3-1.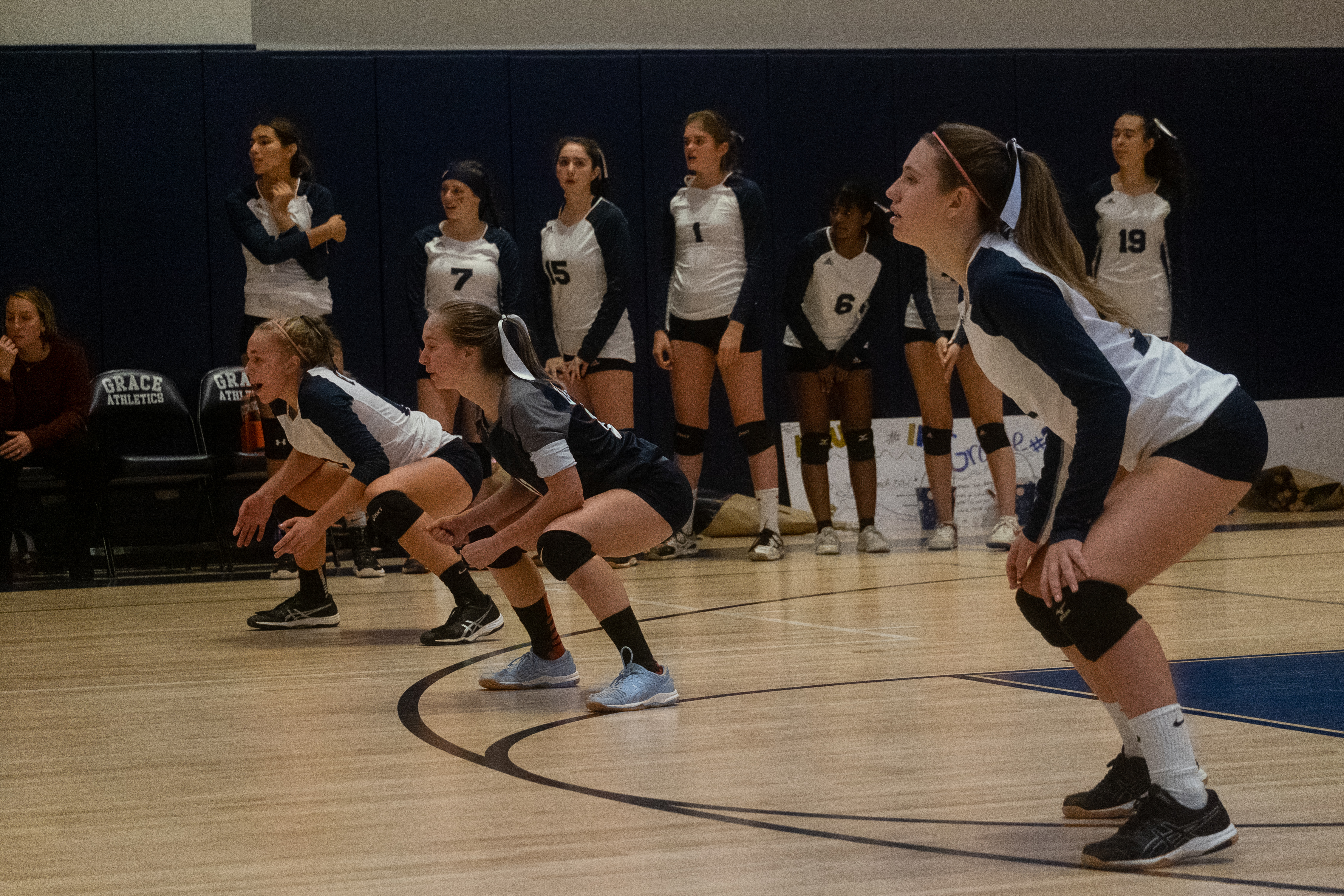 Finally, the week's festivities concluded with the Homecoming dance on Saturday. The event felt incredibly similar to the previous year, seemingly no noticeable changes between the two. "I honestly expected more," a sentiment expressed by Konrad, who had his first homecoming experience this year. He said how "[he] went for about 20 minutes," and suggested that "having more things to do, more activities would make the dance better." Both Gracie and River commented that despite having a paid DJ this year, the song choices were less than desirable. Some students also expressed that last year had better attendance and that the excitement to go this year was just not apparent.

Overall, the students are hoping for a more exciting and well-organized Homecoming experience. Some students believe that if there were more input from the entire student body, the whole week would improve, possibly a survey before the next school year polling the dress-up days or specific ideas for improving the dance. It is apparent that these students, as well as many others, are hoping for a tradition that can be looked forward to and enjoyed, and even though some found fault with these events, many students still showed their Grace pride, a testament to the desire for a great Homecoming.