Halloween Photo Booth Contest
On Wednesday, October 31, the Photo Club at the High school held a photo booth costume contest for students and teachers. The photo booth was set up in room 117, Mr. Todd's photo room. Students in the Photo Club took pictures of each participant behind a black backdrop using lighting techniques learned in the Photo I and Photo II classes. Members of the club were able to use the skills they learned from class to create something fun for the community to enjoy.
James Karasyov 20' along with Mr. Todd and other photo club members organized the event. James sent out an email to the high school inviting students and teachers to compete in the contest on Halloween. James was happy to host the event and said the "costumes were good." He was happy that people were having fun with the contest and seemed pleased to use his skills to organize a community event.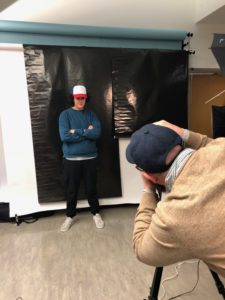 (Mr. Todd taking a picture of Paul Hirshorn 19' as Dustin from Stranger Things)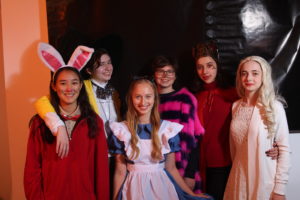 (Several Tenth Graders as The Wizard of Oz)
(Mr. Zia as Harry Potter)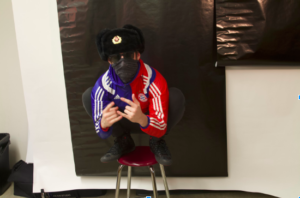 (Otto Landesman '20 as Some kind of Russian Officer)
(Greg Amenta '22 as The Joker)
(Emma Gottschalk '19 as Miguel from Coco)
(Will Simotas '19, Declan Slonim '19 and Paul Hirschorn '19 as The cast of Stranger Things)
James said that his favorite costume was Otto Landesman '20's Russian official. The contest was voted on via a Google form that was sent out to students and teachers on Tuesday November 6. The Winners of the contest were Declan Slonim '19, Paul Hirschorn '19, and Will Simotas '19 as the cast from Stranger Things. Hopefully, this is the start of a new tradition that will allow students to blend the Halloween spirit with their passion for photography.