Grace's Not So Cursed Production of "Macbeth"
For this year's fall play, the Grace Theatre Company put on another spectacular production. After months of hard work and practice, "Macbeth" came to the stage on the weekend of November 23rd and was a raging success. At the end of the show, audience members shouted in delight and gave a standing ovation. As the audience was leaving the building, words of praise and celebration filled the hallways and stairwell.
The decision to do such an emotional and intense play came to Mrs. Washburn in the Spring of 2019. "I was frustrated with the state of our country and the world. To combat this frustration, I wanted to do something that acted out of the norm in a big way. I needed to do something that felt bloody and visceral, where people are wrestling with their problems," Mrs. Washburn stated. "Macbeth" therefore felt like an excellent choice as it had the perfect combination of anger, brutality, and bloodiness. Also, she reflected, "the play makes a really interesting comment on the abuse of power and how unchecked power can lead to losing one's grasp of reality," which is very evident in our world today.
Even though some may say high schoolers aren't meant to work with Shakespeare, the casting of Macbeth and the production, in general, proved the opposite to be true. Mrs. Washburn commented that "it's imperative to trust teenagers with important works like Shakespeare, especially ones that feel so adult because young people have a lot to say." Giving this opportunity to teenagers allows for old works to be interpreted in a new way. 
Beyond merely putting her trust in the process, Mrs. Washburn admitted that the ease and success of the production were correlated mainly with having strong lead actors who were already experienced in the art of Shakespeare. Petra Hinds '20, who played Macbeth, stated that "the Shakespearean language made it easier for me to memorize my lines. Since "Macbeth" is in iambic pentameter, it was like learning music, making the whole memorization process faster. Additionally, as all the acting and stage cues are embedded in the text, the entire process was quite straightforward."
While honing the traditions of a Shakespearean play, the Grace Theatre Company was able to add new layers to "Macbeth" with unique lighting and scene changes as well as casting choices. Anyone who saw the production was sure to be fascinated by the set and transitions of the play. On stage was a tub filled with running water and many dimly lit plastic curtains, which added to the eeriness of the story. Even though the characters did not use cellphones, the setting and staging were more modern than its traditional productions, making the story feel in-between two worlds. As Petra said, "Mrs. Washburn made the really interesting decision to take the play outside of its time." This decision, while adding a new interpretation of "Macbeth's" death and bloodiness, was more so to make the scene-changes functional. Mrs. Washburn added, "I wanted the set to be able to get dirty, bloody, and ruined. I hoped for the set to suggest rather than inform." Whether the audience thought the dead character's shadows against the frosted screen were symbolic of a body bag or a haunting, the set most definitely surpassed people's expectations.
Another unique quality of this play was the fact that women played both Macbeth and Lady Macbeth. It was a particularly fascinating decision because "Macbeth" is a story so rooted in the masculinity that was evident throughout the play. Another vital character, Lady Macbeth, played by Lydia Riess '20, uses her masculinity to manipulate and question her husband's worth. She also seeks to find her masculinity so that she can have the power that her husband and other men have. Although the choice to have a woman play Macbeth makes a distinctive comment on gender roles, Mrs. Washburn's casting decision had far more to do with talent and skill than gender. She stated that "the fact that Hinds and Riess were two of the strongest actors, not to mention they are both seniors, heavily influenced her casting choices. Hinds and Lydia were also enrolled in a playwriting and performance class together last year, so they had experience working together. Additionally, as the audience can attest to, they had a lot of chemistry.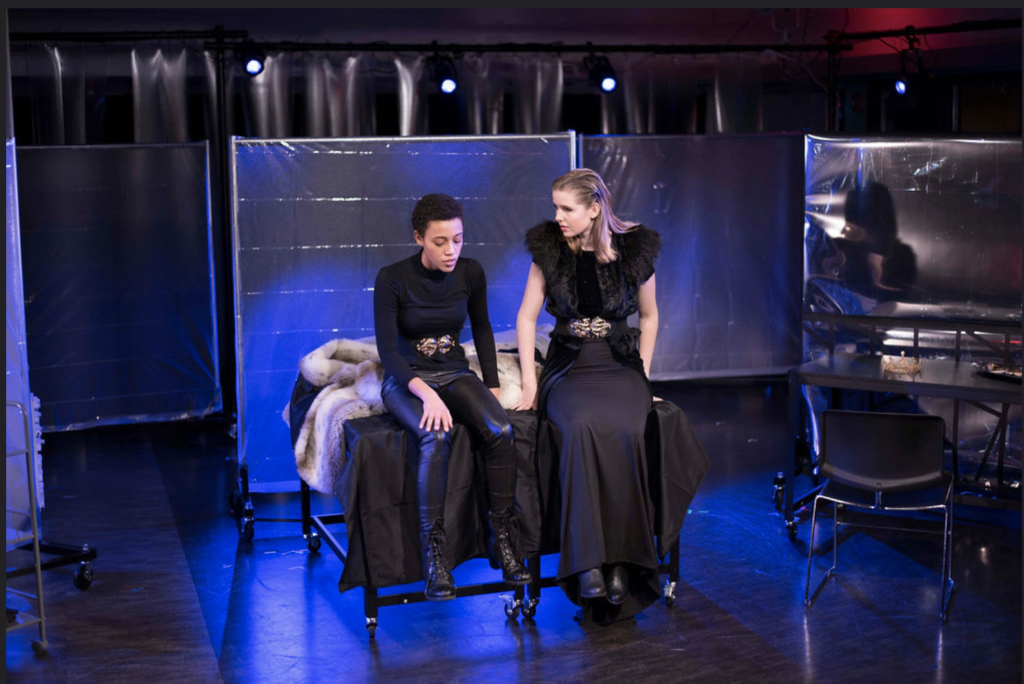 Both Lydia and Petra enjoyed being a part of the production, as it brought about a range of emotions. Lydia spoke about how thrilling it was to play Lady Macbeth. "I remember reading the play in 9th grade and thinking that Lady Macbeth was so cool and intense. So, being able to actually play her in my senior year was full circle and exciting." Petra, too, felt the excitement and thrill. However, she also commented that "it was one of the hardest things that I had ever done. Especially since I was playing a man, it was difficult to feel like I was doing the work justice." She continued, "it was weird… you go to 8 hours of school, then you go and scream for two hours, and then you have to go home and shower it off, but somehow it still sticks with you." It seems the dark themes of the play were not easily escapable and put everyone somewhat on edge, including the cast. Petra also reflected that "it's hard to wrestle with being, to a certain extent, similar to a character like Macbeth." Everyone can relate to his anger and jealousy, but acting as him for hours of rehearsals and shows heightens those feelings.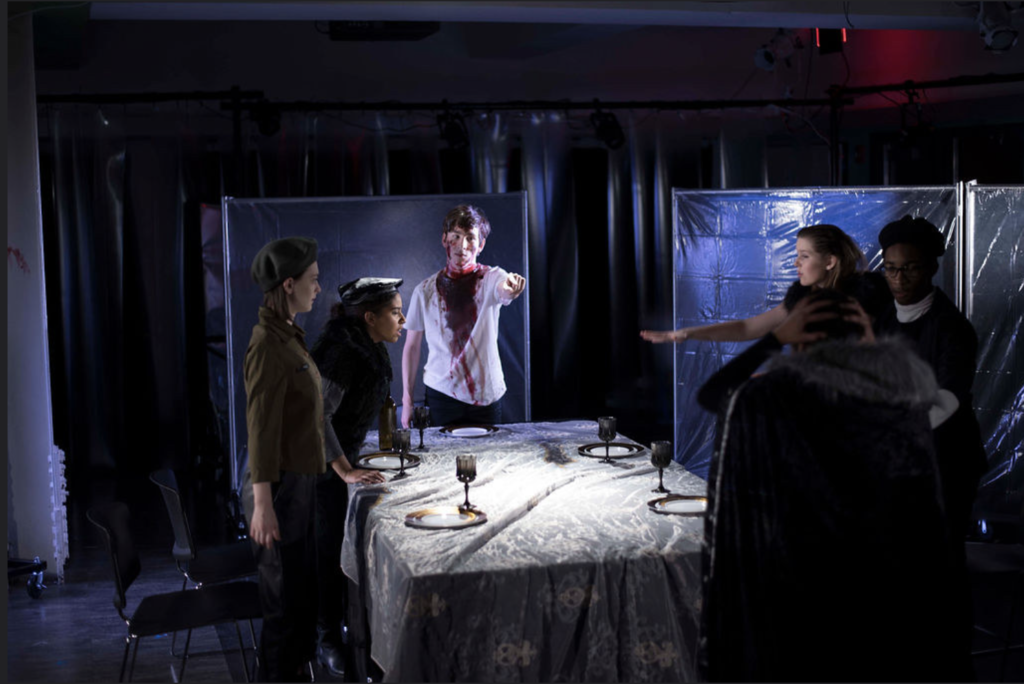 Clearly, "Macbeth" is a play that highlights a wide range of relatable and disturbing emotions. As Petra explained, "Macbeth" is about "relationships, ambition, fear, humanity, and what we try to get rid of about ourselves." It can be scary to see these emotions come to light, but their strength is timeless and universal, making it so that a play first written in 1606 can be performed in 2019 with the same level of intensity and power.