Grace Welcomes New Faculty Members to 46 Cooper Sq.
Grace's high school campus welcomed a number of new, enthusiastic faculty members this year, each with distinctive passions and hobbies. The Gazette interviewed seven of these new members in an effort to get to know the new additions to this community. After an exhausting 20 months, these new teachers are eager to leap into in-person classes.
Caleb Goh, another addition to the art department at Grace, is the new Artistic Director of the esteemed Grace Theater Company. He appreciates Grace's dedication to allowing every student to pursue their passions. Dr. Goh is thrilled to be at Grace and is "enthusiastic about not being virtual this year and getting to interact with students in person." Dr. Goh previously worked at Poly Prep along with other private institutions in Singapore and California. He has been engaged in performing arts from a very young age but decided he preferred teaching as opposed to being on the stage. Dr. Goh tries to connect his lessons to real-world issues by applying current social and political topics students are passionate about to the Grace Theater Company's productions.
Julia Warren is a school counselor for the high school. In addition to her role as a counselor, Ms. Warren also teaches an eighth grade class called "Health & Wellness." Ms. Warren began teaching in pre-school and elementary settings and realized she was less interested in teaching and more interested in offering emotional support in schools. She was a school counselor intern at Grace last year before she initiated her full-time position at Grace this September. Ms. Warren strives to provide a "space where students can come to fill it with whatever they need to." Ms. Warren finds it helpful to be in person when counseling because it can be much easier to connect with a person face-to-face. She was attracted to Grace because she felt that the faculty were happy and that Grace helped students gain self-awareness and individuality.
Grace also welcomed admissions associate Georgia Warner-Haakmat, who joined the community in 2020 when the school began hybrid learning. She has deeply enjoyed working at Grace so far and appreciates the strong sense of community it encourages within its student body and faculty. Ms. Warner-Haakmat chose to work for Grace partly because she had heard a lot about it as her aunt used to work at Grace and alums spoke highly of the school. Ms. Warner-Haakmat graduated from Wesleyan University in 2020 and subsequently decided to pursue a career in admissions. She was initially drawn to the field because of her previous experience in admissions programs in both high school and university. Through this work, she developed her interpersonal skills and realized that she enjoyed connecting people to a mission. She believes admissions work "has become even more effective, successful, and rewarding" now that she is in person.
Emily Kuntz arrived at Grace in 2020 as a literature teacher. Dr. Kuntz, who received a Bachelor's degree in Theater and Philosophy and earned a PhD. in Theater and Performance, said that in graduate school she did a lot of close reading of literature, which sparked an interest in the humanities. She decided to pursue teaching after teaching first-year writing in graduate school. Dr. Kuntz attempts to accommodate everyone's learning style by developing a lesson plan to support every type of learner, aiming to use "different exercises that might appeal to [each student's] strengths." Dr. Kuntz was initially charmed by Grace's warm community that values its students' learning and growth.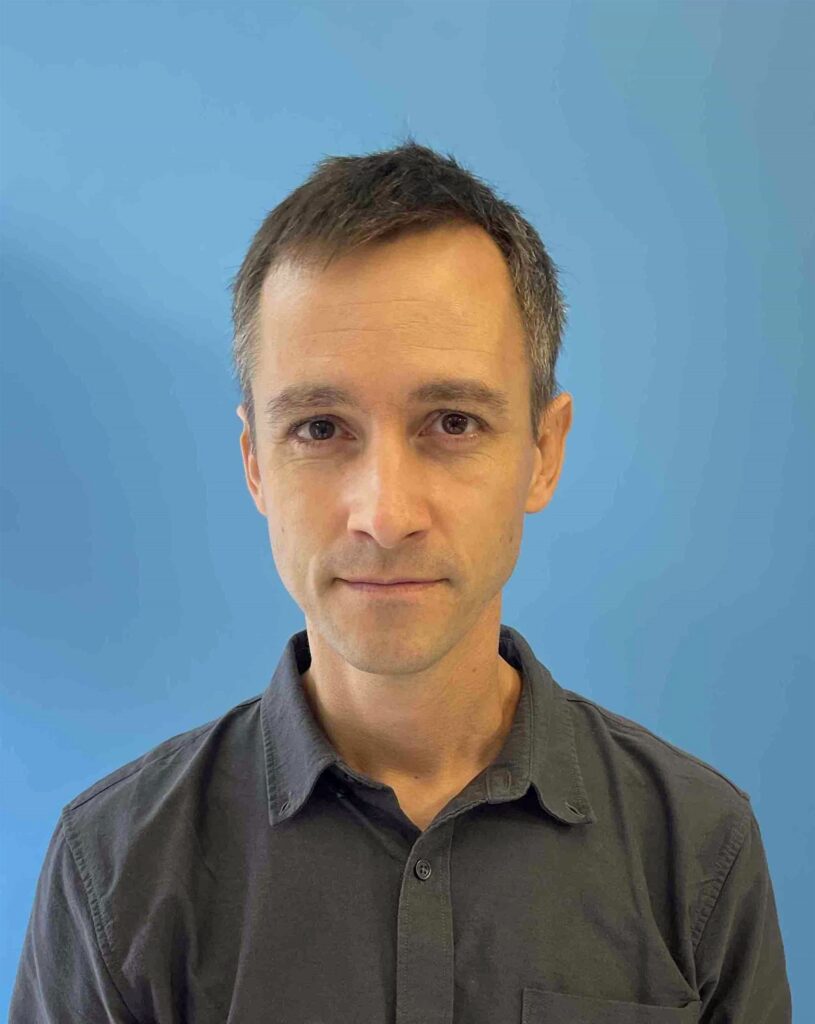 Ali Osborn joined Grace's art department to teach sixth grade Introduction to Art, ninth and tenth grade drawing classes, and a seventh and eighth grade art elective. Mr. Osborn chose to pursue teaching because he enjoys working with students and utilizes teaching as an opportunity to revisit challenges he has faced in his own artwork. Mr. Osborn believes that, even if you aren't interested in making art professionally, there are lessons that you can learn from creating art that is applicable to other fields. He leads his class with a motto in mind: "Everyone has room for improvement." Mr. Osborn was intrigued by Grace as a school because of the welcoming and cheerful community.
Matthew Kolodzieski joined Grace as the new middle and high school strings teacher, previously entering in 2020 as a support teacher. He started playing the cello from a young age and was always passionate about playing music. He decided to pursue teaching after working with the El Sistema program in Allentown, Pennsylvania. He loves teaching because he believes it plays "a crucial part in the development of children, especially when teaching music." He is passionate about classical music and believes it is important to have a range of different composers to help apply his teachings to the real world. He wanted to work at Grace because of its supportive and welcoming community and because of students' passion for learning.
Alison Cucco began teaching in 2020 as a biology and chemistry teacher. She received both her undergraduate and graduate degrees in biology. She began teaching shortly after receiving her graduate degree, working as a biology professor at Fordham University and other institutions. Ms. Cucco then began working for an engineering company for environmental compliance. She came to realize that she preferred teaching and began as an informal educator at Cold Spring Harbor Laboratory in Cold Spring Harbor, New York. From there, she transitioned into working with private schools like Grace. Ms. Cucco is excited to "learn new aspects of what it's like to be a part of the Grace community." She enjoys connecting her classes to real-world issues and hopes to introduce new methods of learning to her students.
Grace's returning faculty and students are looking forward to welcoming many new faculty members to our community. We can't wait to see all that we accomplish as we add new voices and expertise to the high school experience.