Grace Students Walk Out to Protest Gun Violence
This morning nearly 200 high school students, nearly two-thirds of the student body, and teachers silently streamed out of school wearing black in protest of gun violence. Students and teachers carried signs as they marched to Union Square. Following the Parkland shooting where 17 people were murdered and countless lives were changed forever, the GCS student-body felt that something needed to be done. Organized by Nina Lipkind '20 and Anna Hedengren '20, the 17 lives that were lost were honored at Union Square by a student stepping forward while each name was read. With the 17 symbolic victims standing in front of the throes of Grace students,a speech and chant were recited.

The gathering attracted the attention of many onlookers as they watched and photographed the vigil. Students reported feeling empowered being surrounded by each other and knowing that the school gave their full support to the march. Nina summed up the purpose of the event, "We know that one march isn't going to change anything, but there are hundreds of marches going on, and I think it would be wrong of us as a community to not participate and take action." Anna added, "In the same way Emma Gonzalez inspired us, we want other New York City schools to see this and step forward and say enough is enough. This is never happening again." Grace students are organizing to participate in the national school walk out scheduled for at 10:00 am on March 14th.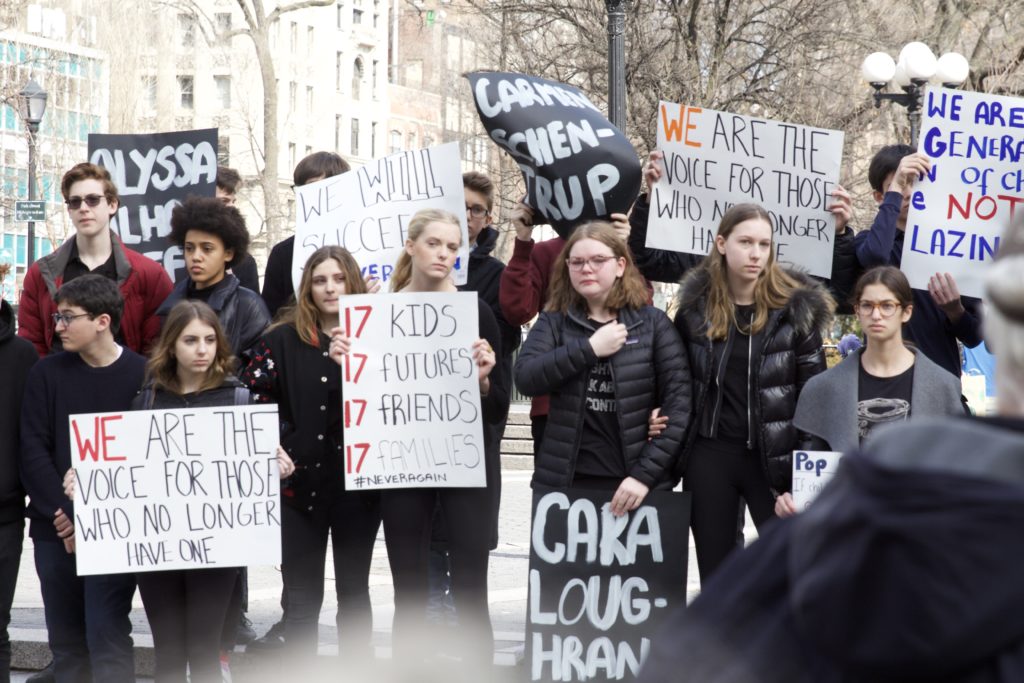 Photos by Will Simotas '19