Grace Church School Opinions on Impeachment
On Tuesday, September 24th, House Speaker Nancy Pelosi announced the beginning of a formal impeachment inquiry against President Donald Trump. The inquiry began after a whistleblower revealed that President Trump withheld close to $400 million in aid to the Ukraine, unless Ukrainian President Volodymyr Zelensky announced an investigation into former Vice President Joe Biden's son, Hunter Biden. Hunter was on the board of Burisma Holdings (a Ukrainian gas company), even though he had no experience in the field. Although some have accused him of being unethical, he has yet to formally be charged with anything illegal. Trump, Republicans in Congress, and many of his supporters claim that Vice President Biden pushed for the firing of the Ukrainian Prosecutor that was investigating Burisma, yet these claims have been concluded to be false by the Ukrainian government. 
Currently, the United States is split on the issue of impeachment. On December 18th, the House of Representatives voted along party lines to impeach President Trump. According to an Economist/YouGov Poll conducted this December, 45% of Americans believe President Trump should be impeached while 39% believed Congress should not impeach. The same poll also showed a drastic split along partisan lines, with 84% of Democrats supporting impeachment while only 7% of Republicans support impeachment. Opinions at The Grace Church School are also very diverse. Even those who oppose the presidency of Donald Trump have very different feelings on the matter. Grace Church, being a more liberal school, skews more in the direction of supporting impeachment, but there is a large percentage of students who do not support impeachment. 
One thing that becomes very clear after interviewing several members of the Grace community is that just like the United States as a whole, Grace is very divided.

Eli Nelson '23
Eli Nelson considers himself a Liberal and is currently supporting Michael Bloomberg's 2020 presidential bid. He believes that Congress should impeach President Trump because "it did appear that Trump was going to withhold aid from Ukraine unless Zelinsky investigated Biden."  He also believes that "Hunter Biden earned his job at the oil company."  
Anonymous '23
This person, who wishes to stay anonymous, is a supporter of President Trump and considers the impeachment proceedings to be politically motivated. He believes that the Democratic Party "manufactured a fake story in order to hurt Trump's chances in the 2020 election." He also believes that the President will not be successful and President Trump will be reelected in 2020.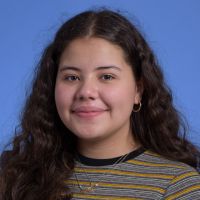 Sofia Perez '21
Sofia Perez supports impeachment but feels that if Trump were to be removed from office (however doubtful it may be), a Mike Pence presidency would be "ten times worse." She also described this whole dilemma as a "lose-lose situation." 

Santiago Zubillaga '21
Santiago Zubillaga identifies as a Libertarian, but considers himself an Independent when it comes to party affiliation. Santiago supports the impeachment of Donald Trump but feels that "Democrats chose the wrong issue to impeach Donald Trump on." He believes that "Democrats would have a very strong case for impeachment if they argued about how Saudi Arabia is funneling money from Trump's D.C. Hotels, which is a violation of the Emoluments Clause of the Constitution, all while Trump is approving an illegal and unconstitutional multi-billion dollar weapons deals with Saudi Arabia for their genocidal war in Yemen." However, Santiago is not very hopeful that Trump will be removed from office, telling the Grace Gazette that "Trump will most-likely be impeached in the House, but there is no chance Trump will be convicted and removed from office from a GOP-controlled Senate."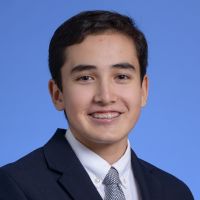 Aaron Hessel '22
Aaron Hessel feels that "the impeachment inquiry so far has found nothing, and is wasting resources from the Justice Department." Hessel also believes that the people should decide via the 2020 election whether Trump should stay in office. He plans to support either Joe Biden or Andrew Yang in the upcoming election. 

Petra Hinds '20
Petra Hinds hopes that the House impeaches President Trump. However, she fears that "the Senate will not convict him." She is still undecided on who she will support in the 2020 election.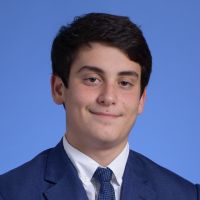 James Danziger'21
James Danziger is an 11th grade representative and feels that he is very well informed when it comes to politics. He supports impeachment but feels that "by the time the impeachment proceedings are over it will already be next year." He also said that "Trump will probably lose reelection so I don't see a point in trying to remove him now". 

Skuli Baumgardner'23
Skuli Baumgardner identifies as a Conservative and feels that "Trump is not the worst president to serve in the U.S, and he has certainly done some good things for our country." He believes that Trump's actions in Ukraine broke the law and also went against many of his promises that he had made while campaigning. Baumgardner told the Grace Gazette that "America First was the mantra of the right for some time, and Trump's actions have gone against that completely."