Getting To Know Daron and José
You hear it every day–Daron and José wishing you good morning as you dig through your pockets, fumbling with your macchiato from Starbucks while trying to find your ID. That daily greeting is something all Grace students share; it's an upbeat start to the day, reminding you that it is a good morning, no matter how many missing assignments you have. The culture at Grace feeds off of José and Daron's spirit, and that is why it's so hard to imagine the school without them. But what is it that makes them so integral?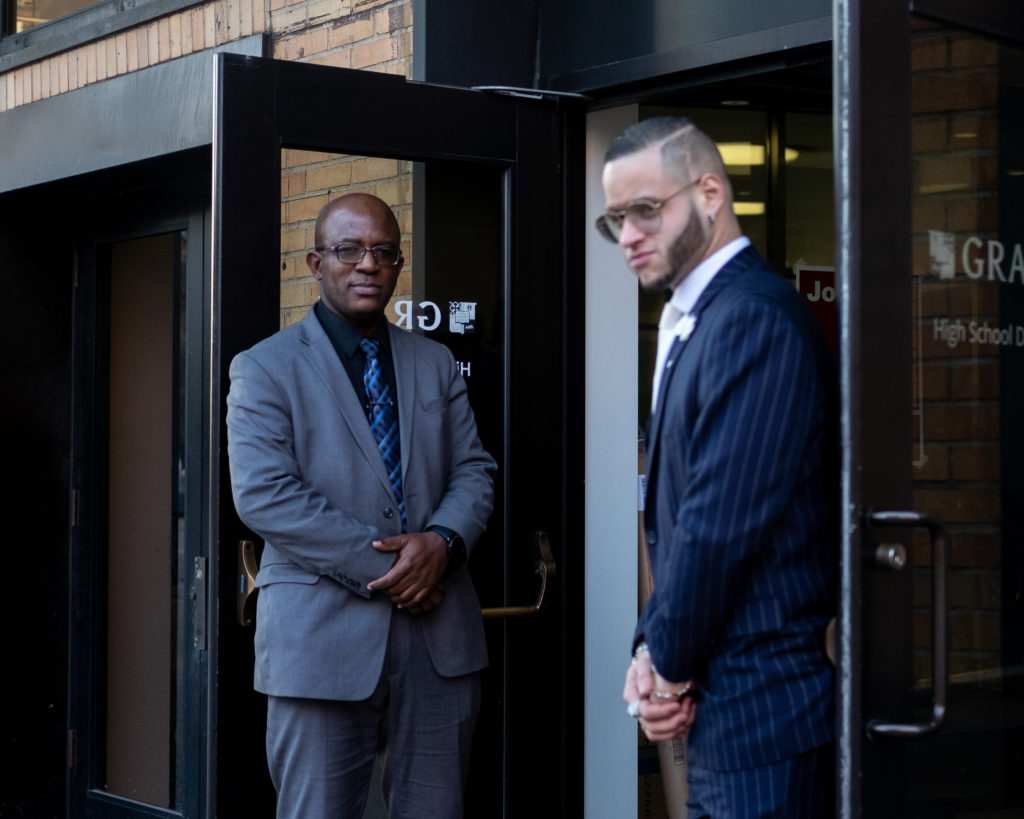 José has lived in New York City all his life. He was born in the Bronx and attended Frederick Douglas Academy in Harlem. He remembers his experience there as "hell," and even though he was always "too big to be bullied," José recalls the opportunities he had being "completely different from what (we) have at Grace." Suffice to say, he had no idea what a private school setting would be like. Throughout high school and continuing on into adulthood, José was captivated by the opera. "Actually I don't know when my love for the opera began. I started listening to a lot of pop music in high school, and then when I went to college I started listening to opera, and I really enjoyed it." He went on to study criminal justice at Plattsburgh University and landed a job as a Security Guard at Macy's not long afterward. José suffered a brain aneurysm and underwent brain surgery that put him out of work for two months. However, while in recovery, José found a job at a security dispatching company, Citadel, through a friend and began working once again. Out of pure coincidence, he sometimes found himself at the same jobs as Daron. According to José "a big spot was Temple Emmanuel. We were both there for special events. Chelsea Piers, Javits Center. we worked there too." They had chemistry off the bat, but they had no idea that they would later become partners.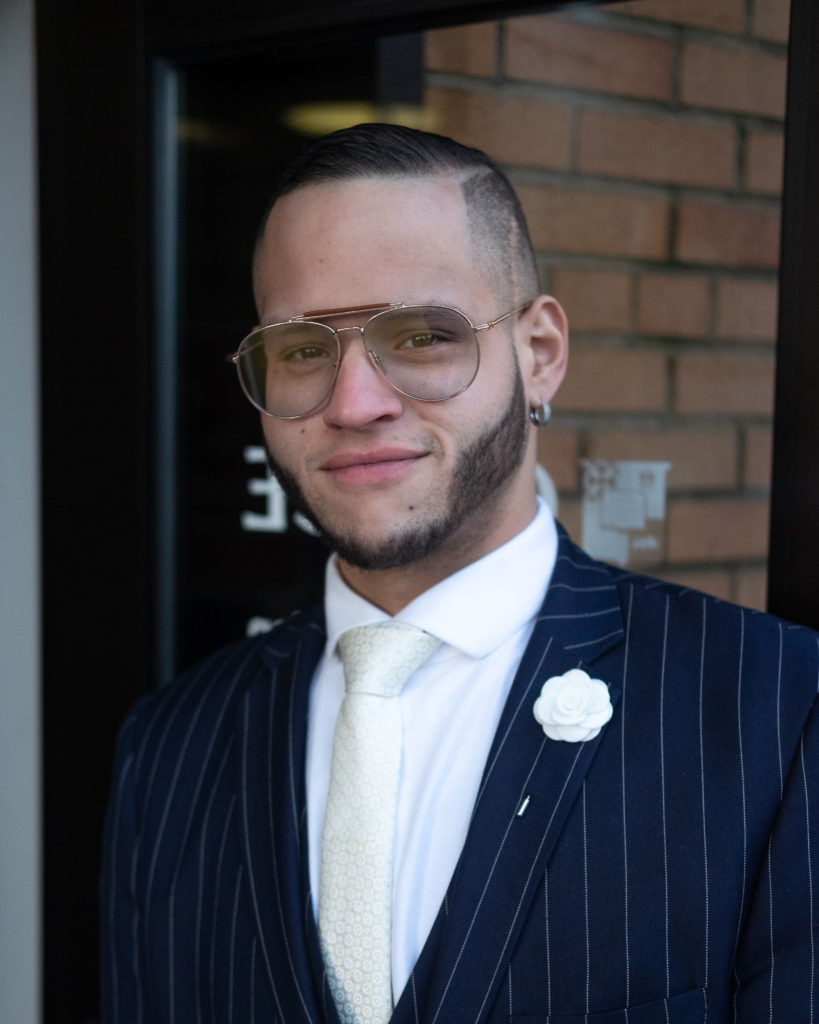 Daron was born nearly two-thousand miles away from New York in Kingston, Jamaica. He completed high school there and joined the Jamaican Army at age eighteen. After serving, he taught computer studies for three years and then became an administrator for a scrap metal plant. But at thirty-five, Daron wanted more. He moved to the States and re-discovered a fascination for security he had acquired during his service in the army. He found work at Citadel doing jobs in executive, personal, and company security. Although Daron had seemed to have found great footing, he never grew accustomed to his corporate jobs, "You're basically just put aside, and you just do what you have to do." By 2015 he was offered to work at Grace through Citadel and immediately started to feel valued. Daron said, "here you are seen as a person. You are given responsibilities. You are looked upon as somebody who knows what they are doing." When asked on the highlight of working at Grace, Daron answered, "just to see the kids coming in the morning, being able to put a smile on their face, and sometimes just talking about random stuff."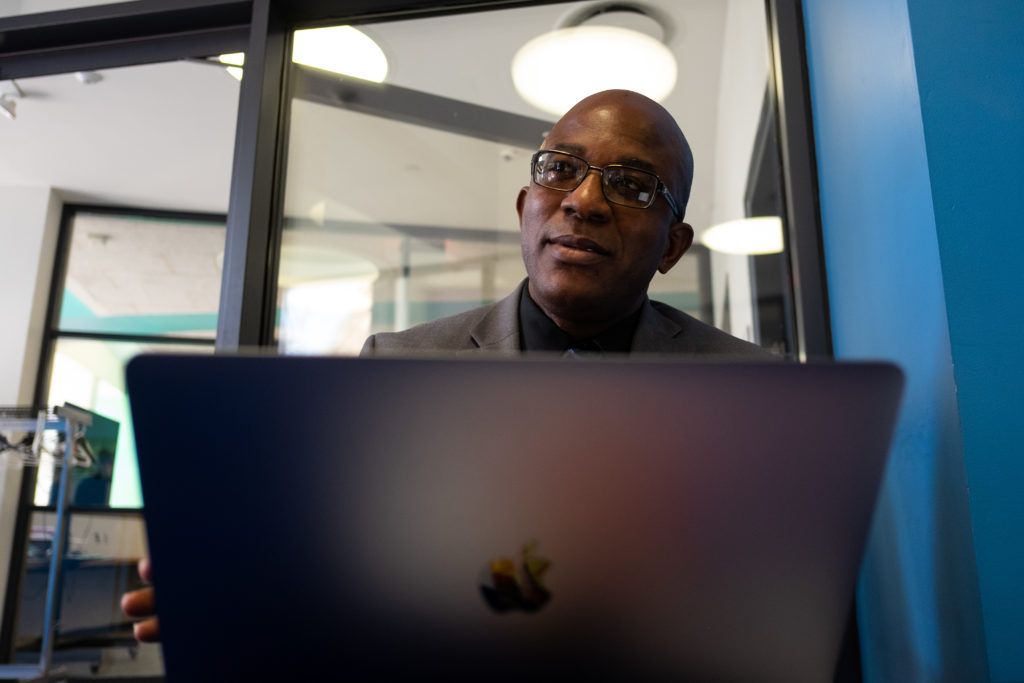 Prior to the start of their first year, Daron and José agreed to make it a priority to memorize the names of all the incoming Freshman. Grace's security guards knew exactly what would be necessary to manifest the environment that Mr. Davison envisioned, which was nothing like the public high schools they were both from. José cannot recount ever interacting with the security at Fredrick Douglas Academy. "At my high school the security guards only knew the kids getting in trouble, but here, two months before [school], they gave us every new students' pictures, and we just studied it." As trivial as learning the names might seem, the feeling of being valued and accounted for can go a long way in the greater scheme of high school. Daron and José are committed to trying to "break open that shell" that a lot of shy freshmen have by using common courtesy, courtesy that tends to stick with students throughout their years at Grace.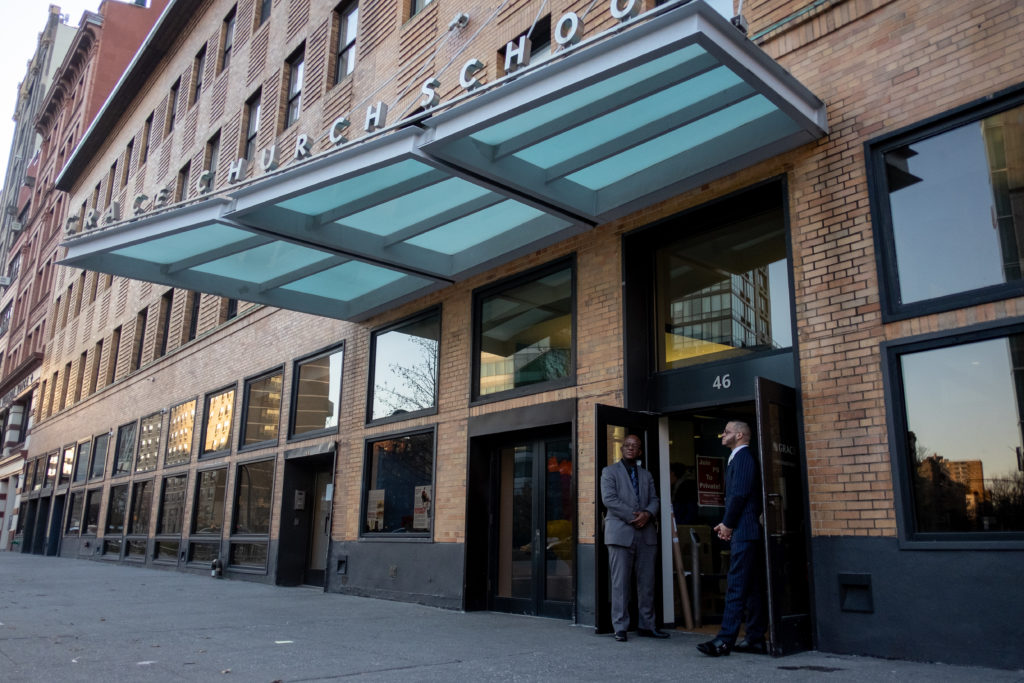 Along with keeping our school safe, the largest part of José and Daron's job is being open. As both the faces of Grace and as trusting people you can always talk to, it is safe to say they have succeeded. Grace is extremely lucky to work with a duo of guards who seek to have as great a student-teacher relationship as any, and who truly care about the kids they protect on a daily basis. 
"I love it here, this is a job that I want to retire on," José said with his usual grin.