Editor-in-Chief

– Brando Babini '23
Our Editor-In-Chief, Brando Babini '23, is in his third year with the Gazette. Previously, Brando was the Head of Media and oversaw a complete makeover of the Gazette's Instagram account. Before that, he was a writer focused on a variety of topics from educational inequity to Web 3.0.
Deputy Editors

– Rohan Girvin '23 and Cate Hedengren '24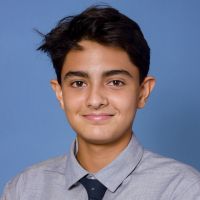 Rohan Girvin '23 is a returning member of the Gazette and is one of the Deputy Editors this year. Last year, he enjoyed writing sports articles about basketball culture within the school. Outside of the Gazette, Rohan runs the Grace Broadcasting Network, is a student ambassador, and participates in various other activities. Rohan is excited for this year of publishing and hopes to continue the great management of the editorial staff last year.
Cate Hedengren, '24, is a current junior and Deputy Editor of the Grace Gazette. She joined the Gazette in 2021, and in the past year, primarily focused on writing articles involving student life and the curriculum. She loves spending time with friends and family, writing of course, and is excitingly awaiting the years ahead.
Managing Editor

– Alex Leddy '23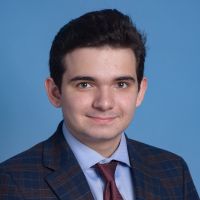 Alex Leddy '23 is a senior and the Managing Editor of the Grace Gazette. He joined the Gazette staff as a junior and wrote a variety of articles ranging from short stories and duo food reviews to critical looks at social justice both in school and outside. The summer after his first year, his article on Times Square, titled "Times Square – Ideal Metropolis or Inharmonious Monotony?", was featured in a special issue of the Yale Daily News. Alex has various interests regarding what he likes to write about, but he particularly enjoys opinion-based pieces that attempt to gauge the state of his fellow classmates.
'Good Morning Grace' Editor

– Charlie Wall '23
Charlie Wall '23 is a senior and the head of Good Morning Grace, the Gazette's entertainment broadcast. Outside of school, Charlie plays volleyball, builds keyboards, and reads manga. This year he hopes to release monthly GMG episodes that are funny, informative, and enjoyable to watch.
Media Editor

– Sofia Ulrich '24
Sofia Ulrich '24 is co-director of Good Morning Grace, and works with the Gazette's social media team. When not cramming for the next class assignment, Sofia takes walks and listens to her favorite genres of music; reggae, rock, and jazz. She plays volleyball, surfs, skis and enjoys other sports more when it's not competitive. Whenever possible, Sofia prefers warm weather and Indian food especially chicken tikka masala.
Student Writers:
This is Ella Anderson '23's first year writing for the Gazette. Every Friday night, she likes to watch Gilmore Girls and drink hot chocolate. This year for the Gazette she is excited to get to know more about different people at school.
Nate Barkow '25, who attended Grace since he was four, is a sophomore in the Gazette for the first time. He has always enjoyed writing, so he is interested in experiencing the writing process for a newspaper. When not doing school work, Nate plays tennis and walks his dog.
Elif Nare Caliskan '25 is a tenth-grade student at Grace Church High School with big goals to carry out on her first year in the Gazette. She enjoys spending time with her friends, watching movies, playing volleyball, traveling and tasting new cuisines. This year in Journalism, she aims to expand her vocabulary, and experiment with her literary inventiveness.
Miranda Chao Hwang '24 is currently a junior at Grace and a staff writer for the Grace Gazette. Outside of school, she loves to draw and is a massive foodie. Every week, she visits new restaurants with her friends, which they then review and rank. It's her second year at the Gazette and she hopes to focus on articles about social justice and the Grace community.
Kristina Evans '24 is a junior at Grace and a second-year writer for the Gazette. In her free time, she likes to play board games with her family and spend time with her friends. A fun fact about her is that she is the oldest grandchild of eight in her family. She enjoys writing about student life and social justice issues and is excited to share her articles with the Grace community this year.
Zamira Frost '24 is a junior at Grace Church School and is so excited to be back on the Grace Gazette staff as a writer. When not doing schoolwork, she loves to spend time with her family and practice her guitar. A fun fact about her is that her zodiac sign is Taurus. This year on the Gazette, she would like to explore things she has not explored before and really step out of her comfort zone in relation to her journalistic work.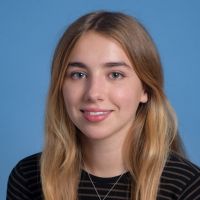 Louise Giddings '23, a senior, focuses on illustrations and art for the Gazette. Outside of school, Louise enjoys numerous forms of visual arts, roller skating, and eccentric walks. One of her goals in life is to take the Trans-Siberian Railway through Russia. This year, Louise hopes to continue illuminating her peers with stories told through interesting illustrations.
Ryn Harwood '25 is a first-year Gazette member. Their interests include coding, linguistics, transit, taking walks in Central Park, and exploring restaurants around the city. They hope to focus on covering urban developments and how future public works will affect the Grace community and their interactions with the city around us.
Veronica Hatch '24 is a sophomore at Grace. Outside school, Veronica dances and choreographs with the Martha Graham school, and enjoys reading and listening to music. She wrote for and led her middle school's paper in eighth grade, covering politics, schools, and the arts. In the coming year, Veronica hopes to create a book review column and write about the relationship between global events and the Grace community.
Jackson Howard '23 is a staff writer for the Grace Gazette and has been since the 10th grade. When not doing school work, he likes to read, watch movies, and hang out with friends. When it comes to the Grace Gazette he has tended to focus on Political, and Investigation based articles and will continue this focus this school year.
Alejandro Izurieta '25, a 10th grader, enjoys many sports and dedicates his free time to photographing them. This year for the Gazette he's excited to take the role of photojournalist.
Pippa Locke '25 is a sophomore. She is excited to learn more about journalism and to be a co-host of Gracecast. She enjoys hanging out with friends and traveling. This is her second year at Grace and her first year contributing to the Gazette.
Grace O'Hara '23 is a current senior at the school and a new member of the Grace Gazette; she is a writer and co-host of Gracecast. When not doing schoolwork, she likes to watch movies and review them on Letterboxd. A fun fact about Grace is that she almost came to Grace in 4th grade, but decided against it because she was too scared of being made fun of for sharing a name with the school.
Su Ongoren '25, a new reporter for the Grace Gazette, was the creator of her middle school's school newspaper. Outside of schoolwork, Su plays for the JV girls volleyball team and is one of the captains of the chess club.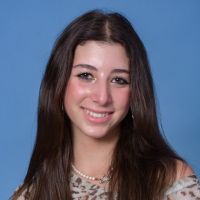 Clara Propp '25 is a first year writer for the Grace Gazette. When not doing school work, Clara likes to horseback ride. A fun fact about Clara is that she writes with her left hand but does all sports with her right hand. Also, her favorite food is sushi. This year, for the Gazette, Clara would like to add a fun aspect to the newspaper to hopefully lighten the mood of all the students here at Grace Church. My goal is to distract from the stress!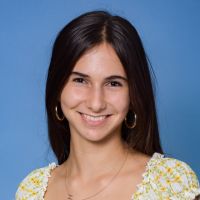 Hallie Rosenzweig '25 is a first year writer for the Grace Gazette. When she's not doing school work she can be found at pier 40 practicing with her soccer team or eating delicious food with her friends or family. In particular Hallie loves Thai food and regularly frequents Joya Thai in Brooklyn. Some of her hobbies include, photography, graphic design, and following European football. Her favorite team is Real Madrid.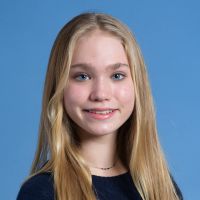 Ana Vorderwuelbecke '25 is a sophomore at Grace Church. Ana wants to build her journalism skills while writing for the Grace Gazette. During her free time, she likes to ski at Mohawk Mountain in Connecticut. Ana also enjoys snorkeling while on vacation, as well as hanging out at the beach with friends!
Mason Zelenko '25 is a staff writer for the Gazette and is a podcast host for Gracecast. He likes poetry and listening to music outside of school. Mason is also a member of the Grace Boys Basketball and Tennis Teams. His goal this year for the Gazette is to release many podcasts and write Opinion Editorials for the Gazette.
Faculty Advisor

– Brian Reilly
Brian Reilly is the faculty advisor of the Grace Gazette. Encouraged by the prospects of the eager editors, reporters, videographers, and podcasters on the Gazette staff, Mr. Reilly knows the Journalism team will discover that the exposition of truth empowers the influencers of the future. 
The Grace Gazette is produced and published by students in the Grace Church School High School Division's journalism class. All GCS students in grades 9-12 are welcome to submit articles, photos, videos, and suggested topics to the Editor in Chief, Brando Babini or to the Managing Editor, Alex Leddy. If you have questions, comments, or feedback please contact Brian Reilly or student editors/writers.
Follow us on Instagram – https://www.instagram.com/gracegazette/
Download our app – Available in the App Store or Google Play Store