EARLY REVIEW — Rocketman (2019): The Perfect Elton John Biopic
For over half of a century, Sir Elton John (born Reginald Dwight) and lyricist Bernie Taupin have made shockwaves throughout the world with best-selling albums, covers, and singles. In that time span, the duo has been prolific, and their work can be found not just on albums, but as or part of the soundtracks for films, TV, and theater. Beyond the talents of his voice, the showmanship of Elton in his costumes and performances have made him one of the most recognizable icons of our time and part of the soundtrack of our lives. After nearly twenty years of attempting to make a biopic of his life, Elton John has finally brought his story to the silver screen in the form of "Rocketman" (2019). The film was produced by New Republic Pictures, Marv Films, Rocket Pictures (founded by Elton John), and Paramount Pictures; written by Lee Hall; and directed by Dexter Fletcher, who replaced director Bryan Singer on "Bohemian Rhapsody" (2018) after being fired during post-production. The motion picture is titled after Elton John's 1972 single "Rocket Man."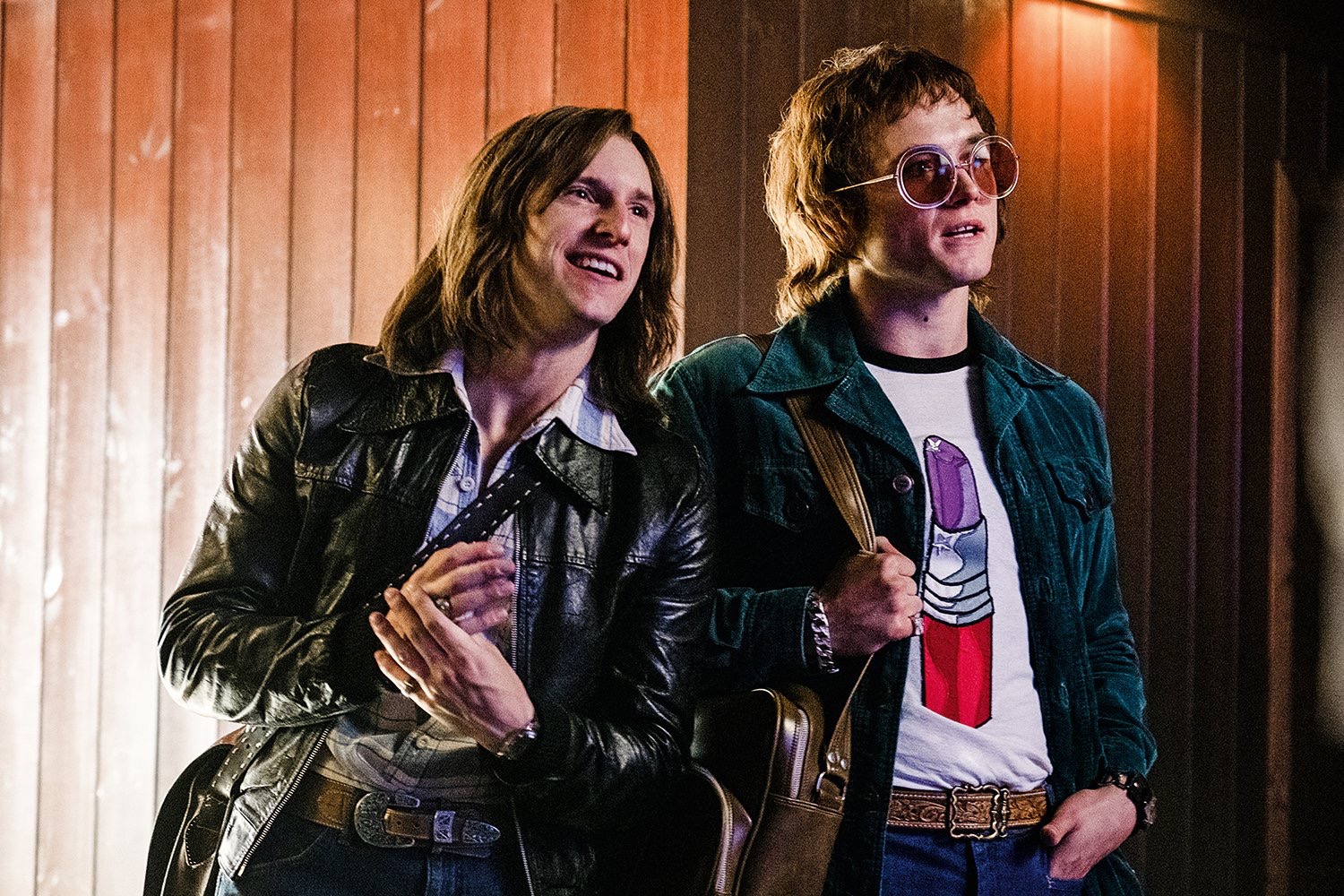 "Rocketman" (2019) is the film every Elton John fan wants out of an Elton John biopic. The film, to no one's surprise, utilizes a wide range of the rock star's songs and manages to include a compelling and well-written story. Director Dexter Fletcher and writer Lee Hall depict Elton's highs and lows in his career, covering the moments from when he felt he was a tiny dancer the world loved to the times when he was an alcoholic, drug addict, and in denial of his own sexuality. One of the best aspects of the film comes in how the film depicts Elton John (played by Taron Egerton) and Bernie Taupin (Jamie Bell) performing and writing their songs. Whenever the film wants to show what Elton or Bernie were thinking when creating their music, Fletcher and Hall opt to make the song come to life by making it a dance and song enactment, thus making the movie, not just a traditional biopic but also a musical. For instance, there is a moment where the movie utilizes the 1973 song "Saturday Nights Are Alright For Fighting" and literally makes the characters begin to have a brawl while Elton sings, and though none of it actually happens, it becomes apparent that Elton John's songs are clearly being written as stories depicting the world he is seeing or imagining and are personified as such in the film.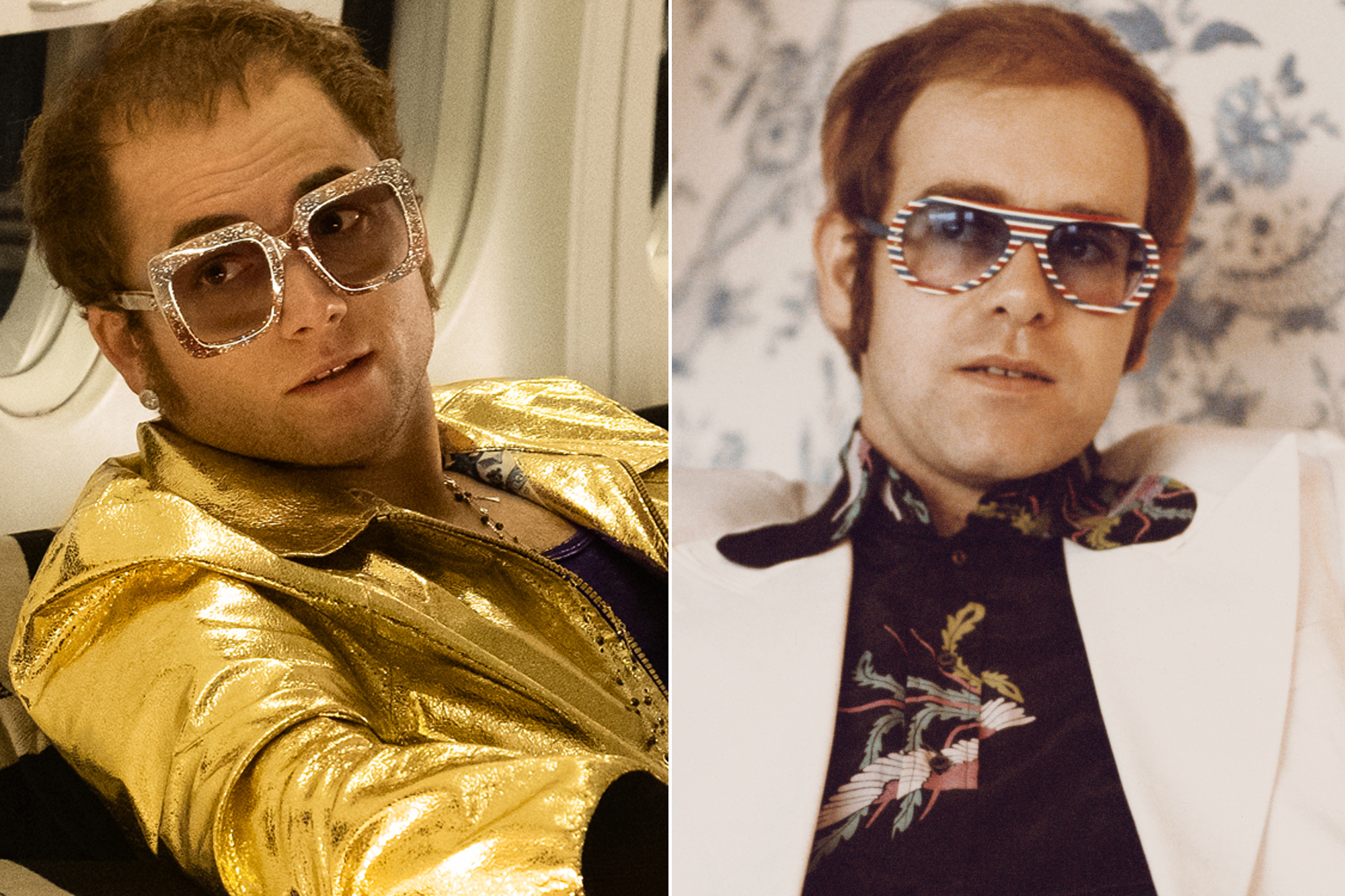 In terms of casting, "Rocketman" (2019) does a flawless job. Taron Egerton is, put simply, the perfect person to play Elton John. Egerton, who additionally actually sings the songs in the film, has completely transformed himself, both physically and mentally, into Elton, all factors that make him deserving of multiple awards. Co-star Jamie Bell is also fantastic as Bernie Taupin. He looks like Taupin and manages to give a fairly layered performance. Bryce Dallas Howard, who plays Sheila Eileen (Elton John's mother) is so convincing that you forget she is acting. The last stand out is Richard Madden, as Elton's music manager and lover, John Reid. Madden, like the other actors in the film, manages to embody the character he is playing and like the others, delivers a meticulously detailed spot-on performance.


As is the case with all films, "Rocketman" (2019) does have some flaws. There are moments where the film can become a little bit boring, but those scenes are quite minor. Also, some of the scenes themselves feel somewhat unoriginal and like something you would see in any musician-centric film. There is the cliché recording studio scene plus a handful of typical concert set pieces, though this should come as no surprise and is to be expected. Again, the film is what any fan would expect out of an Elton John biopic and thus shouldn't be surprised when the film follows some of the tropes necessary in a film about an internationally praised rockstar.


Due to the film having not yet been generally released, reviews are in short supply. However, after being screened at the Cannes Film Festival in France, the film received a 5-minute standing ovation and critical praise. As of May 27th, the Rotten Tomatoes critics rating is at 88% with 85 reviews, and IMDb gave the film a 77%. There is yet to be an official box office number come in, though Forbes Senior Contributor Scott Mendelson, on May 9, 2019, predicted that "Rocketman" (2019) would make roughly $25 million in the film's opening weekend. Comparatively, "Bohemian Rhapsody" (2018) made $51 million in its opening weekend, though this can be in part due to the fact that "Bohemian Rhapsody" (2018) was rated PG-13 and "Rocketman" (2019) is rated R due to the more adult depictions involving Elton's sexuality and drug use. Due to the Elton John-flick being meant for older viewers, the film is likely to have trouble bringing in a bigger audience.


When all is said and done, and the songs have ended, "Rocketman" (2019) leaves a lasting impression and will keep everyone, Elton John fan or not, entertained. My rating for the film rounds out at 88%. The film is not perfect and runs in the vein of being clichéd, though has enough creativity and entertaining scenes to make it a worthwhile watch. "Rocketman" (2019) releases nationwide on May 31, 2019.