Did HBO Max Just Kill The Movie Theater Industry?
Featured Image: Unsplash
On Thursday, Dec. 3, Warner Bros. and HBO Max officially announced that the entirety of their 2021 slate of films will premiere on their new streaming service HBO Max on the same day the films will be headed to theaters.
While it's commonplace nowadays for your occasional low-budget film to head to streaming if the studio deems it unlikely to produce a profit, it's extremely rare for high budget blockbusters to become instantly available on a streaming platform—that was until now. For the past few months, studios have been sending some of their higher-profile films to streaming due to the ongoing COVID-19 pandemic that has prevented so many from heading to theaters.
They have the belief that since movie theaters may not be open for the next few months, the appeal of a film may lessen if people begin to think that it will never release. Such was the case with Universal Pictures' Trolls World Tour, Disney's live-action remake of Mulan, and most recently, Warner Bros.' Wonder Woman 1984. While these films have been sent to streaming, film enthusiasts (such as myself) expected that studios would wait for theaters to reopen to release their upcoming 2021 films.
Warner Bros.' decision to have films released on streaming and in theaters on the same day in 2021 may seem like a dream come true for people who prefer staying at home to watch movies, but the massive question that has arisen from this decision is whether or not this means the end of movie theaters.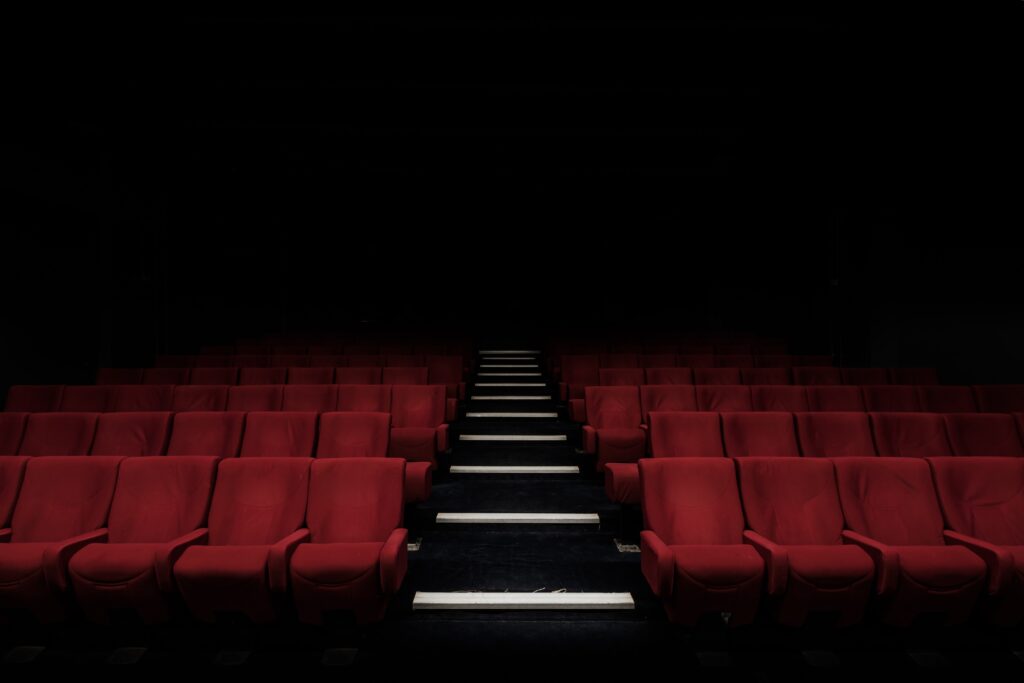 Some of the major films now set to release on HBO Max next year include Godzilla VS Kong; Keanu Reeves' The Matrix 4; The Many Saints Of Newark, a prequel to the beloved series The Sopranos; LeBron James' sequel to the original Space Jam (1996); the new DC film The Suicide Squad; and Timothée Chalamet's Dune. The key to understanding why Warner Bros. and HBO Max decided to send these films to streaming is for one single reason: subscriptions.
For the past few months, HBO Max has struggled to get any subscribers. This is due to their poor marketing strategy. Most of you are probably familiar with the many HBO platforms like HBO Now, HBO Go, and regular old HBO. HBO Max was marketed as being a combination of all three as well as opening the door to the rich history of Warner Bros. properties.
However, due to the fact that HBO Go already offered most of these things, HBO Max was instantly set up for failure. As of the end of September, HBO Max had a measly 8.6 million subscribers. In comparison, Disney+ has over 75 million subscribers, and the two services were released not too far apart. As HBO Max has jealousy watched Disney+ soar towards success, executives at Warner Bros. had to make the difficult decision to force their 2021 slate to streaming, leaving many to wonder what this will mean for their favorite movie theaters.
Most of us probably grew up going to the movies with family, friends, or maybe by ourselves. Regardless of who you went with, movie theaters have to some extent always been a part of our lives, and the lives of our parents and their parents. Movie theaters have become a massive part of not only Americana but of most cultures. That feeling of being surrounded by other people, with popcorn and a soda by your side, and being able to experience a story with your own eyes, is, at least to me, a truly magical experience.
While I love Netflix as much as the next person, I would never compare it to the feeling of going to a movie theater. One is more of a leisurely act while the other is an experience. With HBO Max's decision to have films released on HBO Max and in theaters on the same day, it's safe to say that almost every person who can watch via HBO Max will watch via HBO Max.
After all, most movie theater tickets cost around $20, and the monthly subscription to HBO Max is $14.99. That means that it's far more lucrative to just subscribe to HBO Max rather than going to a theater. It's safe to say that the movie theater industry will continue to suffer the effects of COVID-19, with them now losing a huge chunk of their audience for all of 2021.
By the time 2022 rolls around, I would not be shocked if most major movie theater companies close their doors forever. Some analysts project movie theaters to eventually come back, but I believe that to be a wishful fantasy. Sadly, the act of spending a weekend night at the movies will likely be a thing of the past for most, as their TVs, phones, or computers will now offer the exact same experience. Boutique movie theaters will become commonplace, but HBO Max's decision is likely the end of the movie theater industry as we know it.
2020 has been a historical year, and this just adds to the list. On top of the number of decimated industries, mainstream movie theaters just had their coffin's last nail hammered in. It seems plausible that boutique movie theaters, such as the Angelika Film Center, a theater less than a mile from Grace, will stay around. Major movie theaters can't put up enough revenue to support multiple movie theaters in 1 city, so they will die out.
Theaters like the Angelika will likely take advantage of the lack of competition and be a place for film fanatics who value seeing a movie on the silver screen as opposed to one's television, computer, or phone. I do recommend HBO Max as it is both extremely well made, and it's about to offer so much more content, but it doesn't change that December 3, 2020, will likely be recognized by film connoisseurs as the day the movie theater industry (as we know it) ended.