Biden Wins, City Rejoices
Spontaneous celebrations erupt across the city in response to presidential election results.
On an especially sunny Saturday morning in New York City, Joe Biden and Kamala Harris clinched the presidency. Feelings of redemption overwhelm the streets while memories of Trump's cloudy January inauguration seem more distant than ever. After 24,000 Coronavirus deaths, eight months of isolation, and a campaign of threats against the United States' Democracy, the city can finally take a moment to breathe. Armed with masks, signs, and even a little champagne, people take to the sidewalks to express their relief.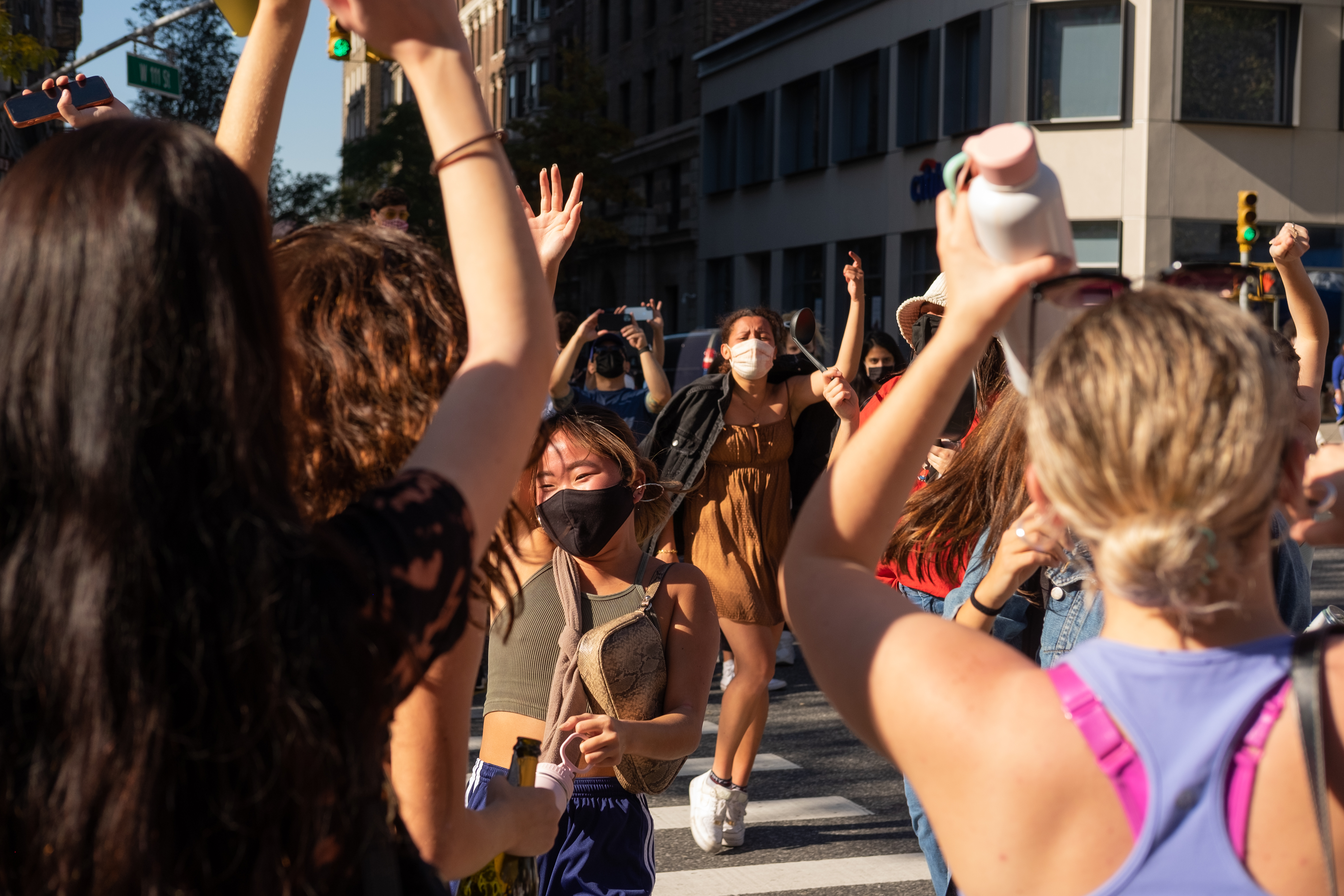 All photographs by Nick Russell '21