An Interview with Grace's First Male Cheerleader
At a school that prides itself on being rich in tradition, while also looking ahead for the future, it should not come as a surprise that Grace has a male cheerleader. In a sport that is conventionally female dominated, Michai Figueroa's '22 participation is a testament to how progressive our community is. The Grace Cheer Team was started in 2014-15 but did not have its first male cheerleader until the 2018-19 sch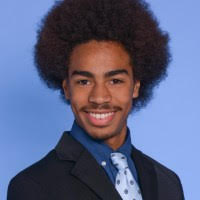 ool year. The Grace Gazette sat down with Michai Figueroa, Grace's first male cheerleader, to see what his experience has been like.
Michai is a freshman who first learned about cheerleading last year during a middle school assembly where the Brooklyn Nets Cheerleaders came and spoke to middle school students. Michai reflected on his experience that day, "I was called up to be a volunteer, they showed us some cheers and things that they did at Nets' games." In the spring of last year when filing out his course request form, Michai saw that the Cheer team was a winter sport and thought "might as well give it a shot."
After being on the team for a couple of months, Michai gave his thoughts on his experience so far. "It felt a little weird at the beginning, but I warmed up to it as we had more and more practices." Evidently, the cheer team and community has been very welcoming to Michai as a cheerleader. One point of concern for a traditionally all female team was the uniform. When asked about the uniform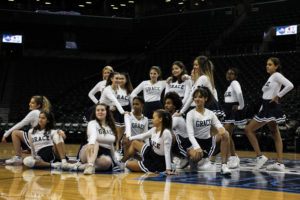 Michai said, "they did order a polo shirt and shorts for me, but I decided on my own to wear the long sleeve shirt and the skirt," bringing a personal touch to his cheer. To any other guys out there who feel skeptical or hesitant about joining the cheer team, Michai has this to say to you, "I find it really fun, I just like to dance then if you like to dance then you might like to join as well".