A Visit To Yale University
From Saturday, February 23rd to Sunday, February 24th, 2019, editors of the Grace Gazette represented Grace Church School at Yale University's annual Yale Daily News Symposium. The symposium is aimed at high school students and offers an array of seminars; interviews with seasoned journalists; and a greater exposure to the vast and complicated world of reporting. The Yale Daily News is the nation's oldest college daily newspaper and one of the most famed in all of the United States. In addition to Grace Church, 17 other schools were in attendance including The Taft School; Trinity School; The Hotchkiss School; Choate Rosemary Hall; Windsor School; and Boston Latin School.
Grace students present at the symposium included Grace Gazette Co-Editor-in-Chief Luke Morris '19, Thea Polsky '20, Misha Cutter Nye '19, Sam Murphy '20, Isabel Tracy '20, Peregrine Lane-Thurlow '20, and Ellen Jorgensen '19. During their visit, the students attended multiple lectures by renowned speakers including Vivian Wang, politics reporter for the New York Times; Claire Gordon, former producer of John Oliver's Last Week Tonight; and Bob Woodward, the Pulitzer Prize-winning journalist most famous for breaking the Watergate Scandal with Carl Bernstein. The following day, a plethora of Yale undergraduates and faculty spoke, including Mark Oppenheimer, coordinator of the Yale Journalism Initiative.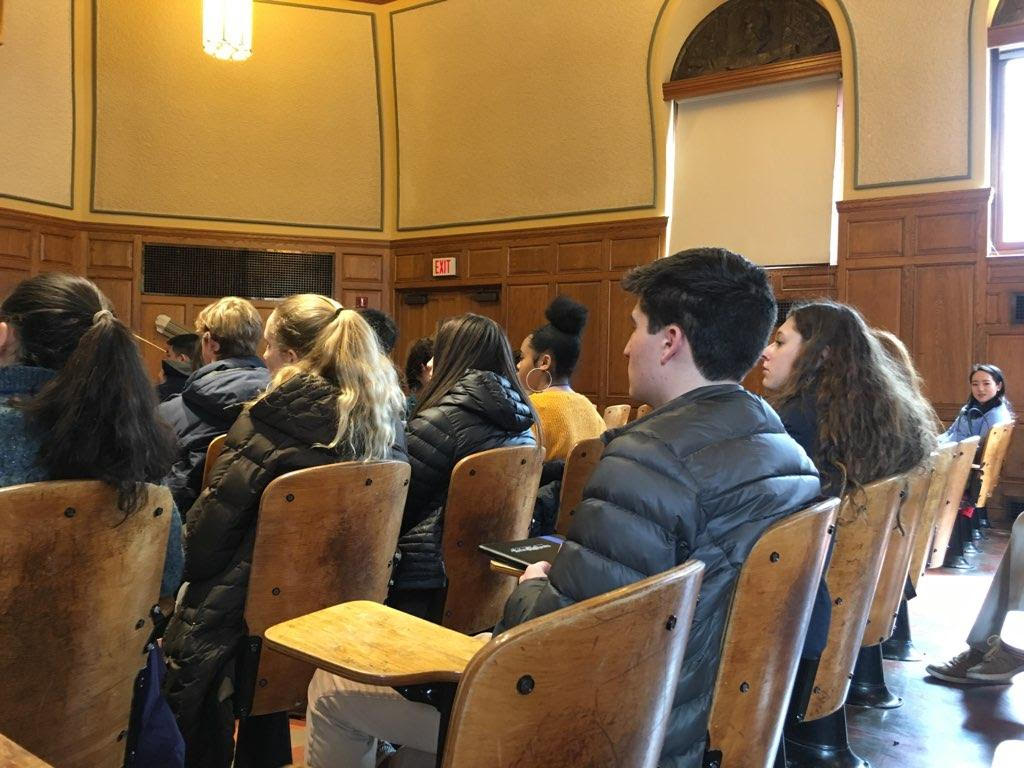 After all was said and done, the Grace students came home both educated and rewarded. The Grace Gazette was awarded #1 for the best photo essay and #2 for best online publication by The Yale Daily News, a major honor for the Grace Church community. When speaking with Co-Editor-in-Chief Luke Morris '19, he had the following to say about his time at the Yale Daily News Symposium, "it was great to get advice from the Editor in Chief of the Yale Daily News on how we could improve our paper. He gave a lot of great tips and also complimented the work we were doing."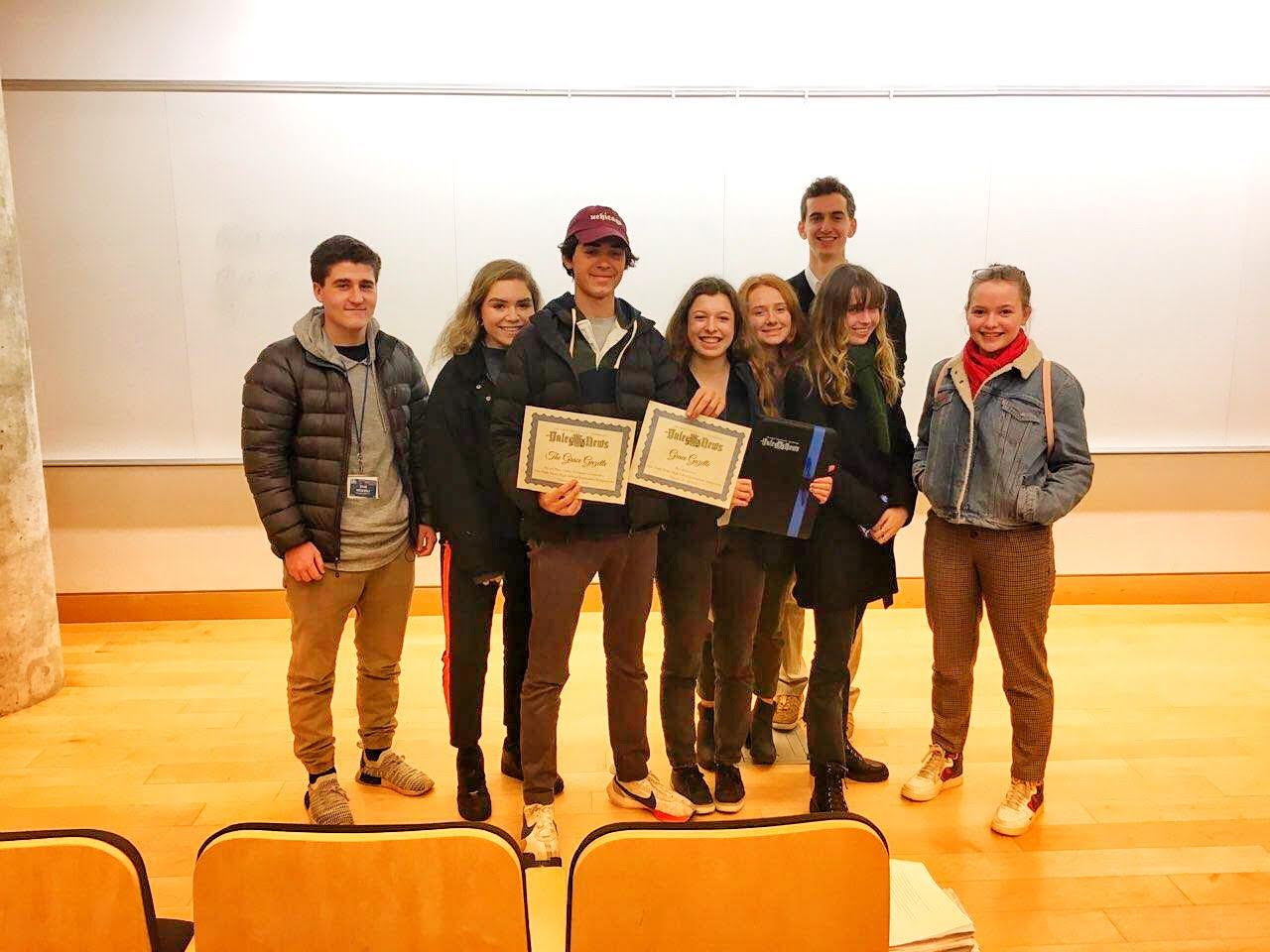 Thanks to an educational and enjoyable weekend away in New Haven, Connecticut, the editors at Grace Gazette will continue to deliver top-notch reporting, further honed through what they learned in their multiple lectures with professionals. Next year, we're aiming for number one across the board!